Pressure on Mistras Group Refuses to Let Up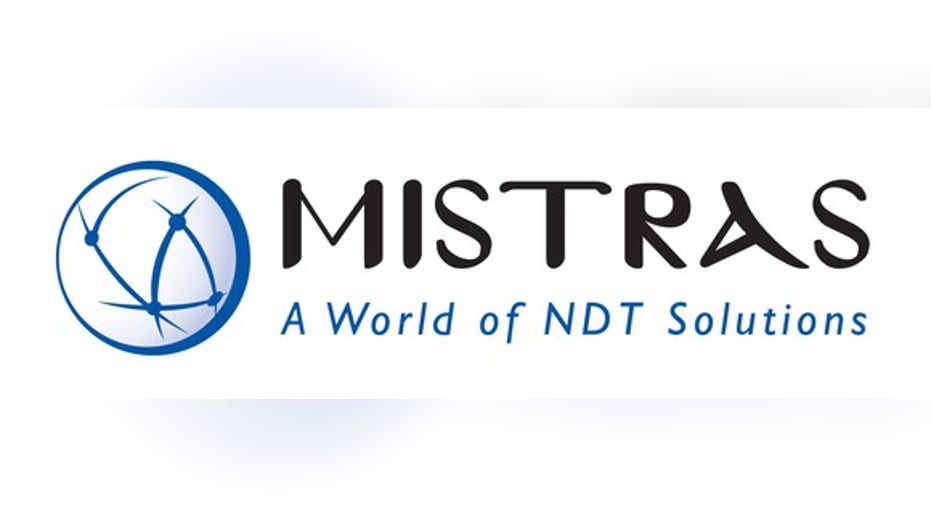 When you spend millions of dollars on key business equipment, the last thing you want is for something bad to happen to your assets. Mistras Group (NYSE: MG) seeks to give clients a way to protect their equipment from problems by allowing customers to monitor performance and detect potential problems before they turn into catastrophic events. With a recent change to its fiscal year, Mistras Group recently reported results for a "stub period," but pro forma quarterly results suggested that the company faces continuing pressure on its top and bottom lines.
Let's look more closely at Mistras Group to see how it's doing and what it sees ahead.
Image source: Mistras Group.
Mistras keeps struggling
Mistras Group's results for the pro forma fourth quarter of 2016 showed the ongoing challenges that the monitoring equipment provider faces. Revenue was down almost 8% to $170.2 million, with the only real positive being that that rate of decline was less than what it had shown in the calendar third quarter. GAAP net income was down by about three-quarters to $2.44 million, and that produced earnings of just $0.08 per share.
Taking a closer look at the report, most of what Mistras said concerned the entire seven-month period from June 1 to Dec. 31, which it referred to as the stub period in its fiscal year change. In that light, Mistras said that revenue fell 6%, and net income was down by roughly half compared to the same period in 2015. Much of the decline came from $5 million in pre-tax charges, most of which was tied to activities involved in the transition to the new fiscal year. Severance expenses also played a role in holding back Mistras' bottom line.
In particular, the key services segment was especially weak. Adjusted pre-tax operating earnings fell by about $15 million from the year-ago period, and Mistras attributed nearly all of that decline to the services segment, characterizing its performance as having "experienced a weaker than expected fall 2016 turnaround season." The products and systems unit also posted declines from year-earlier levels, but its contribution to Mistras Group's overall financial picture is relatively small. Mistras' international segment was again the high point in the company's report, with a jump of almost 20% in revenue leading to a nearly 30% climb in gross profit.
CEO Sotirios Vahaviolos explained much of what Mistras has had to deal with in the last half of 2016. "As mentioned in our recent earnings calls," Vahaviolos said, "the fall 2016 season was an especially challenging market in North America, as workloads from many customers were less than in prior years." The result was a disappointing reversal of improvements that Mistras had seen in the first half of 2016.
When will Mistras Group bounce back?
Unfortunately, Mistras doesn't see any quick reversal of poor conditions in the industries it serves. As Vahaviolossees it, "the market has not yet rebounded in the spring of 2017," and Mistras is trying to make further adjustments to cut costs while also developing competitive advantages to give itself an edge over its industry rivals. Vahaviolos thinks that 2017 will "position Mistras to drive incrementally more value for our customers and to make investments that will reignite our profitable growth in 2018 and beyond."
Yet for now, times will stay tough. Mistras sees the oil and gas industry suffering from low oil prices that in turn will reduce capital spending. The rate of decline compared to 2016 levels should be slower than in recent quarters, however, and Mistras hopes for a rebound in the second half of the year. Incorporating all of those views into guidance, the company thinks that it will bring in sales of $670 million to $700 million, which would be roughly in line with the $685 million in revenue Mistras had in 2016. Net income should climb to between $20 million and $23 million, translating to earnings of $0.68 to $0.78 per share and offering at least some growth prospects for Mistras.
Looking ahead, it will be important for Mistras to follow through on the promises it's making to its investors. Otherwise, the funk that the equipment monitoring company has been in lately is likely only to continue well into 2017 as well.
10 stocks we like better than Mistras GroupWhen investing geniuses David and Tom Gardner have a stock tip, it can pay to listen. After all, the newsletter they have run for over a decade, Motley Fool Stock Advisor, has tripled the market.*
David and Tom just revealed what they believe are the 10 best stocks for investors to buy right now... and Mistras Group wasn't one of them! That's right -- they think these 10 stocks are even better buys.
Click here to learn about these picks!
*Stock Advisor returns as of February 6, 2017
Dan Caplinger has no position in any stocks mentioned. The Motley Fool recommends Mistras Group. The Motley Fool has a disclosure policy.