Preppy A&F breaks out of its slump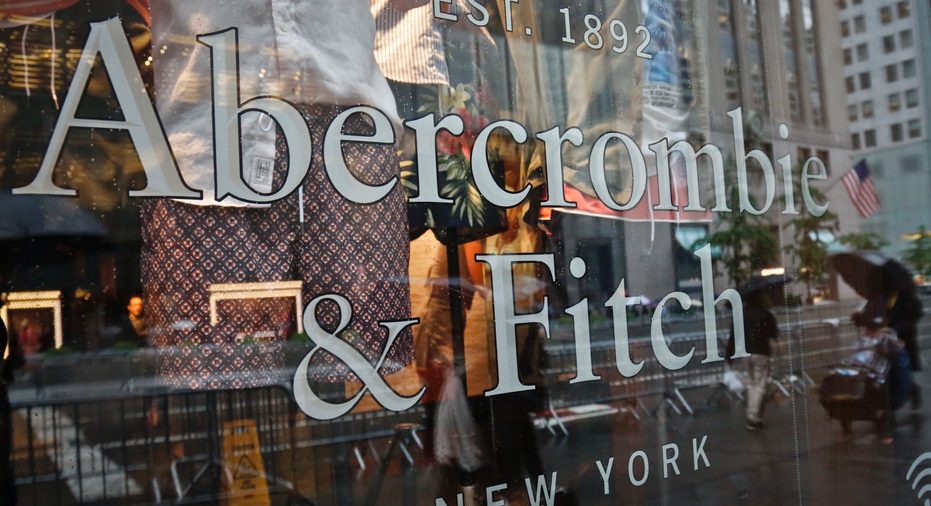 Abercrombie & Fitch's flagship brand had its first quarterly sales gain for a key measure in five years, offering encouraging evidence that its overhaul is working to attract shoppers.
The company overall posted better-than-expected results for the holiday season period, led by the performance of its surfer-inspired Hollister brand. Its shares soared 13 percent.
The results indicate that A&F's heavy marketing and fashion overhaul are helping as the teen retailer looks to regain the momentum it had before the Great Recession and compete with Amazon and fast-fashion players like H&M.
"2017 was about stabilization," CEO Fran Horowitz told The Associated Press. "2018 is a year of investment. We are so pleased with our progress."
As part of its changes, A&F has ended its reliance on shirtless models and lifted a strict "look policy" for store employees, turning its focus to customer service and improving its e-commerce business. It has also closed poorly performing stores.
At its 150 remodeled Hollister locations, storefronts are lighter and more open, with lower sight lines so sales associates can see shoppers better. New Abercrombie & Fitch prototypes have no doors at mall locations to be more inviting, have bigger and brighter fitting rooms, and an intercom system so shoppers can request help.
The retailer has also jazzed up its marketing, unveiling a 12-episode reality show starring social influencers on YouTube for its Hollister brand. Last year, it launched its first TV commercial for the A&F brand in more than a decade.
A&F's results Wednesday showed the first quarterly sales gain at established stores in five years at its preppy namesake brand. Sales at stores open at least a year, a key revenue metric for retailers, climbed 9 percent overall.
That metric rose 11 percent at Hollister and 5 percent at Abercrombie. That's the first such increase for the Abercrombie brand since the second quarter of 2011, says Ken Perkins, president of Retail Metrics, a retail research firm.
Online sales grew at least 10 percent and accounted for 34 percent of total sales, up from 31 percent a year ago. Horowitz noted that 70 percent of online traffic comes from mobile devices.
For the quarter, the New Albany, Ohio-based company earned $74.2 million, or $1.05 per share, up from $48.8 million, or 71 cents per share, a year earlier. Adjusted earnings came to $1.38 per share, beating the $1.13 that analysts surveyed by Zacks Investment Research expected.
Revenue also beat expectations, rising to $1.19 billion from $1.04 billion, helped by an extra week and a 19 percent increase in Hollister sales.
A&F shares rose $2.78 to $24.16 in Wednesday trading.
_____
Elements of this story were generated by Automated Insights using data from Zacks Investment Research. Access a Zacks stock report on ANF at https://www.zacks.com/ap/ANF