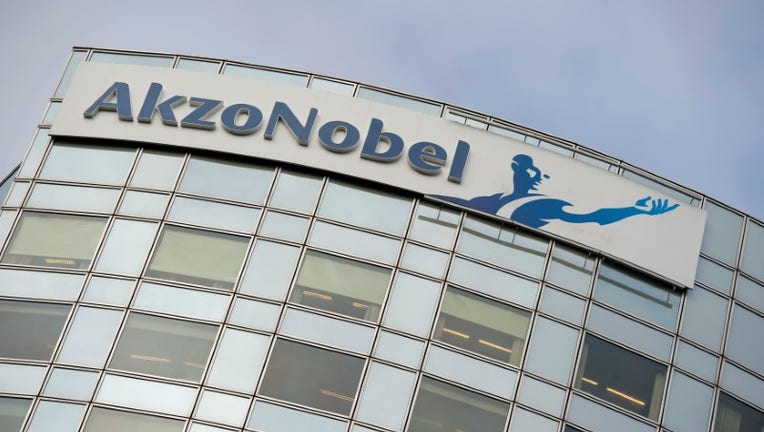 U.S. paints and coatings maker PPG Industries will not launch a formal bid for Dutch rival Akzo Nobel after repeated informal offers were rejected, it said on Thursday.
Under Dutch securities rules, PPG may not approach Akzo again during a six month cooling-off period.
PPG CEO Michael McGarry said the company had made a final approach to Akzo last week, but the company did not respond.
"As a result, we believe it is in the best interests of PPG and its shareholders to withdraw our proposal to AkzoNobel at this time," McGarry said.
An Akzo Nobel spokeswoman said the company was preparing a response.
In April, PPG had proposed a takeover deal then worth about 26.3 billion euros ($29.5 billion), or 95 euros per share.
Akzo shares were trading 1.7 percent lower at 73.20 euros by 0955 GMT (5:55 a.m. ET).
Share reaction was relatively muted, as investors had apparently priced in the decision, given Akzo Nobel's fierce opposition to a deal and strong poison pill protections in case PPG had decided to press ahead with a hostile bid.
A large group of Akzo Nobel shareholders led by hedge fund Elliott Advisors on Monday lost a bid in court to try to force Akzo's boards to engage in talks with PPG.
Akzo has argued a PPG takeover would be bad for employees, that the companies' cultures don't mesh, that a deal faces antitrust risks and that Akzo should stay Dutch in the country's national interest.
In April, Akzo presented its case for remaining independent, offering shareholders 1.6 billion euros in extra dividends and detailing plans to sell or float its chemicals subsidiary, which represents a third of company sales and profits.
(Reporting by Toby Sterling and Bart Meijer; Editing by David Goodman/Keith Weir)