Powell says Fed still believes rates can go up gradually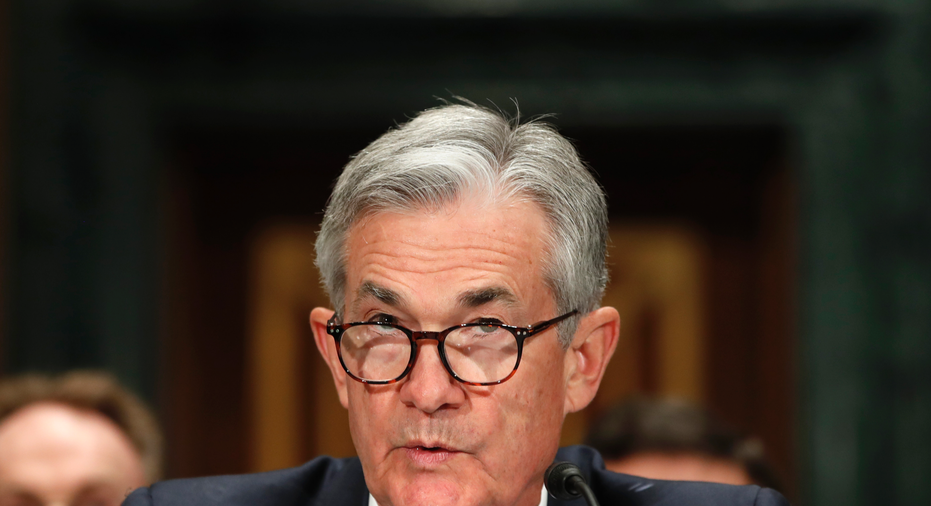 Federal Reserve Chairman Jerome Powell stressed on Thursday that the central bank still believes it has room to stay on a path of gradual rate hikes that will allow wage growth to accelerate.
Powell, who rattled markets earlier this week with comments that seemed to indicate faster rate hikes ahead, told the Senate Banking Committee that the central bank has not seen decisive evidence of a strong move up in wage growth or a worrisome rise in inflation. For that reason, he said, the Fed does not feel it needs to speed up the pace of benchmark policy rate increases.
That answer stood in contrast to remarks Tuesday before the House Financial Services Committee when Powell appeared to be signaling that the Fed could be on the verge of boosting its projections to show four rate hikes this year instead of three because of widespread signs that economic growth was strengthening.
Those comments sent the Dow Jones industrial average down by 299 points as investors grew more concerned about rising interest rates. The market fell again on Thursday after Powell's clarifying comments, though that downturn was attributed to fears of a potential trade war following remarks by President Donald Trump that the administration was preparing to levy punitive tariffs on imports of steel and aluminum.
Powell was making his public debut as Fed chairman after succeeding Janet Yellen on Feb. 5, with appearances before the House on Tuesday and the Senate on Thursday to deliver the central bank's semi-annual monetary policy report.
Powell sounded the same upbeat themes about the economy's growth prospects in both appearances. But on Thursday he sought to stress that the central bank has not seen any reason to alter its gradual approach to raising rates. He said the central bank was continuing to raise rates at a slow enough pace that wage growth and inflation, which has been below the Fed's 2 percent target for six years, can both accelerate.
"By continuing to gradually raise interest rates over time we are trying to ... achieve inflation moving up to target, but also make sure that the economy doesn't overheat," Powell said. "There is no evidence that the economy is currently overheating."
Powell said that he had been surprised that wage gains have not picked up even though the unemployment rate had fallen to 4.1 percent.
"I will be honest. I would have thought you would have seen more wage increases by this point," Powell said. "We've got an economy with strong momentum. ... I do think you will begin to see wages coming up."
Powell said he hoped to see faster wage growth soon.
Before his appearance Thursday, the government reported that a key inflation measure favored by the Fed rose by just 1.7 percent in the 12 months ending in January, still well below the Fed's 2 percent target.
Powell told the panel that while the unemployment rate had fallen to a 17-year low, by other measures there are still plenty of people to hire. He pointed to the fact that the proportion of Americans in their prime working years with jobs is still below pre-recession levels
The Fed raised rates three times in 2017. At the December meeting, the central bank projected that it would raise rates another three times this year.
However, that projection came before Congress passed a $1.5 trillion tax cut in late December and a boost of $300 billion in domestic and military spending as part of a budget deal reached in January.
In his prepared comments, Powell said the government stimulus can be expected to bolster economic growth this year and next year.
Powell noted Tuesday that the Fed had projected three rate hikes at the December meeting and would be revising that forecast in March. He said recent developments would be taken into account when Fed officials make their new projections.