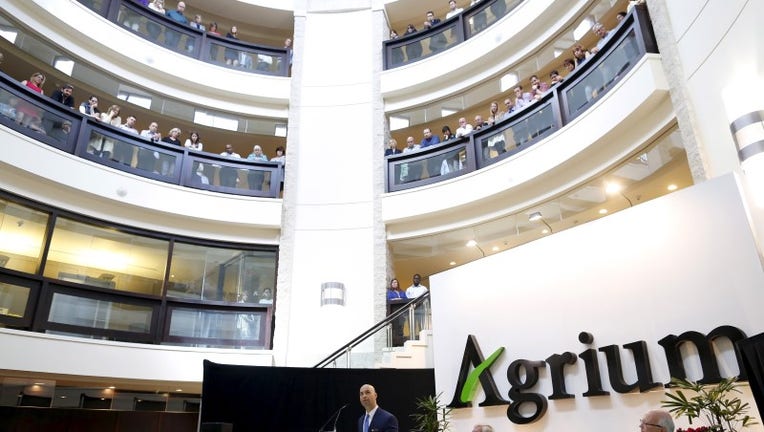 Canada's Agrium Inc and Potash Corp of Saskatchewan Inc said they would combine to create a fertilizer and farm retailing giant with proforma enterprise value of $36 billion.
Shareholders of Potash Corp, the world's biggest crop nutrient company by capacity, will get 0.400 common shares of the combined company for each share held.
Shareholders of Agrium, North America's largest farm retailer, will get 2.230 common shares for each share they own, the companies said on Monday.
Potash Corp shares were up slightly at $17.03 in premarket trading. Agrium shares, which closed at $95.21 on Friday, were not trading.
After the deal closes, Potash Corp shareholders will own about 52 percent of the new company, with Agrium shareholders holding the rest.
The combined company would have had 2015 net revenue of about $20.6 billion and earnings before interest, taxes, depreciation, and amortization (EBITDA) of $4.7 billion before synergies, on a proforma basis, the companies said.
The companies expect annual operating synergies of up to $500 million from the merger, which is expected to close in mid-2017.
Agrium Chief Executive Chuck Magro will lead the combined company. Potash Corp CEO Jochen Tilk will be its executive chairman.
The companies had said late last month that they were in talks to merge.
(Reporting by Siddharth Cavale in Bengaluru; Editing by Savio D'Souza and Kirti Pandey)