Possible Bidding War Emerges for Tribune Media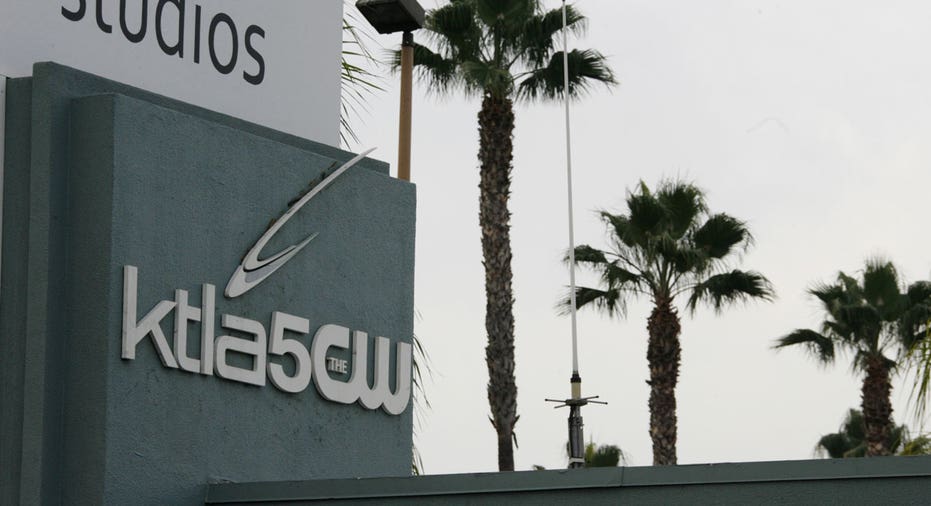 A potential bidding war is emerging for Tribune Media, one of the nation's largest owners of local television stations.
Sinclair Broadcast Group, 21st Century Fox in partnership with private-equity firm Blackstone Group, and Nexstar Media Group are all circling Tribune, according to people familiar with the matter. The deadline for final bids is Thursday, these people said.
With 42 television stations in some of the nation's biggest markets including New York, Los Angeles and Chicago, Tribune is very appealing. The Federal Communications Commission in early April made a change to its TV ownership rules that would make an acquisition of Tribune by another big broadcaster easier.
Baltimore-based Sinclair, which owns 173 stations, has stations in midsize and small markets. But it doesn't have a strong presence in the biggest cities, something a purchase of Tribune would provide. Tribune has a market cap of $3.2 billion, and Sinclair has a market cap of $3.6 billion.
Fox's interest in Tribune is motivated, in part, by a desire to keep Sinclair from owning it, one of the people said. Sinclair is already one of the biggest owners of stations "affiliated" with the Fox network, and acquiring Tribune would add an additional 14. That would give Sinclair significantly more leverage in negotiations with 21st Century Fox.
21st Century Fox has had several meetings with Tribune about an acquisition, people with knowledge of the talks said.
Blackstone, which doesn't own any television stations, would provide cash for a purchase of Tribune with Fox putting its 28 television stations into the partnership, an executive close to the two companies said.
21st Century Fox and Wall Street Journal parent News Corp share common ownership.
21st Century Fox is also the parent company of FOX Business.com.
News of 21st Century Fox and Blackstone Group partnering for a potential Tribune Media bid was reported earlier by the Financial Times.
Nexstar, a Texas-based broadcaster that owns 170 local television stations, has also approached Tribune, one of the people said. Its chief executive, Perry Sook, told analysts earlier this year that the company was looking for opportunities to grow in light of changes to the FCC's TV ownership rules.
Even with the relaxed FCC television ownership rules, Sinclair, Nexstar, and a 21st Century Fox-Blackstone partnership could have to sell off some stations to be in compliance with regulations. Also, Tribune owns affiliates of Fox rivals ABC, NBC and CBS, which could further complicate a Fox transaction.
Besides its local television stations, Tribune also owns the entertainment cable channel WGN America. It is unclear if all the suitors are interested in acquiring that property as well.
Write to Joe Flint at joe.flint@wsj.com