Pope urges charity when churches are sold, reused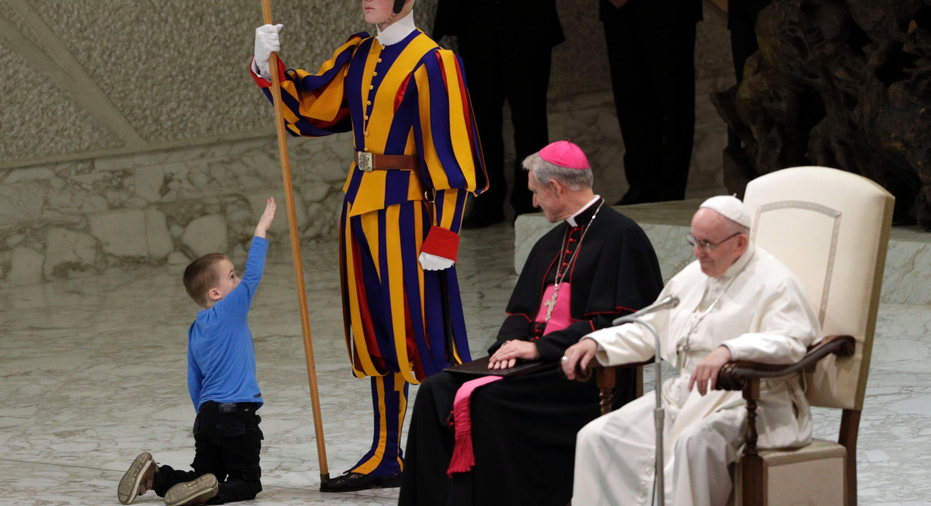 The Vatican and bishops from Europe and beyond have developed proposed guidelines for the sale or reuse of Catholic churches to help ensure that they retain their cultural heritage and serve the good of the community, not commerce.
With some churches being turned into discos, gelaterias or demolished outright, the guidelines suggest that if the church cannot be given to another Christian community, it should be reused for cultural or societal aims. Those would include being used as a museum, a library or conference hall, a food bank for the poor or charity center.
The guidelines were being finalized at a Vatican-backed conference Thursday that was intentionally provocative in its title: "Doesn't God dwell here anymore?" It was evidence that the Catholic hierarchy is well aware that it has too many churches on its hands that it can no longer maintain, particularly in Europe, where secular trends have emptied pews.
In a message read out at the start of the conference, Pope Francis urged delegates to remember that churches and the religious art inside them "are witness to the faith of the community." Any decision about their future uses should consider the needs of the poor and be taken "in dialogue" with the community, he said.
Francis said the fact that churches today are no longer necessary "should be welcomed in the church not with anxiety, but as a sign of the times that invites us to reflection and requires us to adapt."
The conference, which brought together academics, bishops and church officials from across Europe, North America and Australia, aimed to do just that by providing case studies of how dioceses handled particular cases disposing of aging, expensive assets, and developing guidelines for bishops going forward.
Monsignor Pawel Malecha, a top canon lawyer at the Vatican high court, cited German statistics that found more than 500 German churches had been closed from 2000-2017, with a third of them demolished and the rest sold or destined for other uses.
Catholics in the Netherlands, meanwhile, estimate that two-thirds of their 1,600 churches will be closed down within the next 10 years, he said.
Acknowledging the many appeals that reach his office from the faithful challenging the decisions, he urged bishops to remember that "we're talking about the faith of the people of God. And as long as there is faith, the people of God will need churches."