Polish leader says government will target media after courts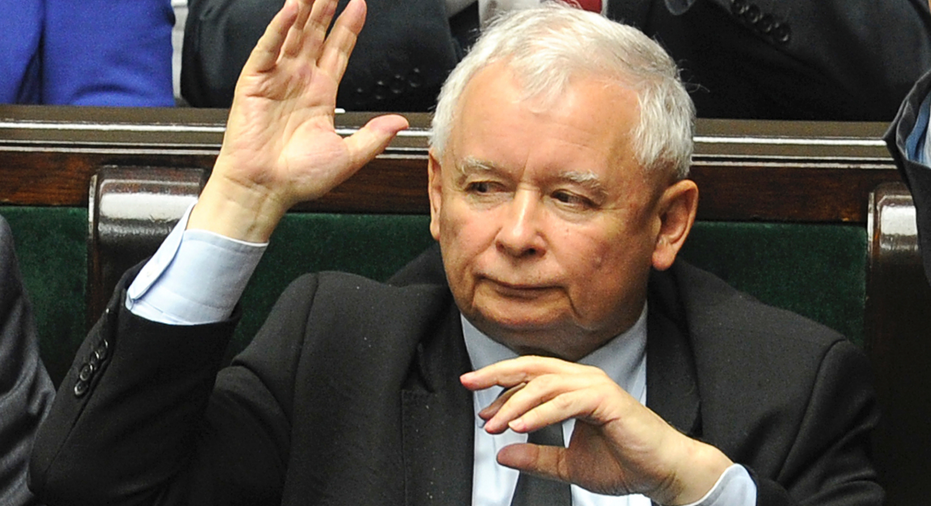 The leader of Poland's ruling party said Thursday that the government intends to "decentralize" the media after it completes a "radical" overhaul of the judicial system that the European Union has denounced as violating democratic norms.
Law and Justice party leader Jaroslaw Kaczynski, the most powerful politician in Poland, said he expects "very strong resistance" to his conservative nationalist movement's plans to decentralize the media. He didn't give details, but his party leaders have previously announced plans to limit foreign ownership of private media companies in Poland.
Many Polish newspapers have German or Swiss owners, while an American company owns a major private television broadcaster, TVN.
The party has consolidated power since 2015 in a way that has alarmed human rights officials and the EU, taking control of public media and the constitutional court and purging civil servants and military leaders to replace them with loyalists.
Kaczynski vowed to quickly complete the overhaul of the court system despite President Andrzej Duda's rejection this week of two bills giving the ruling party more power over the Supreme Court and other aspects of the judicial system. Duda did, however, sign into law a bill giving the justice minister power to name the heads of all lower courts, in what critics see as a blow to the country's system of checks and balances.
The planned judiciary changes sparked large nationwide protests for more than a week.
Kaczynski spoke in two broadcast interviews, first on TV Trwam and then on Radio Maryja. Both are Roman Catholic outlets friendly to his party.
Kaczynski said Poland's universities also need "deep change."