PM May warns Boeing its relationship with the UK is being undermined by Bombardier dispute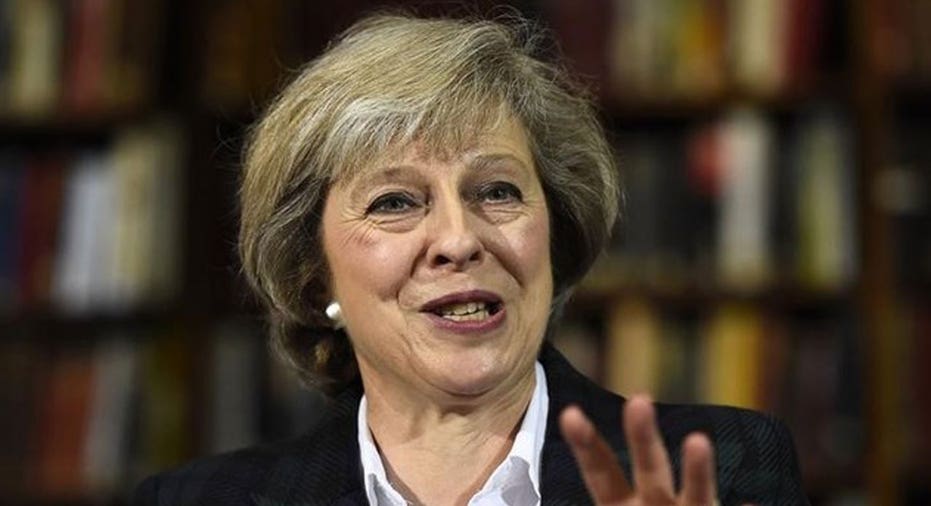 British Prime Minister Theresa May said on Thursday that Boeing was undermining its relationship with Britain by its behaviour in a dispute with Canadian rival Bombardier that has put 4,200 jobs at risk in Northern Ireland.
"What I would say in relation to Boeing is that of course we have a long-term partnership with Boeing in various aspects of government and this is not the sort of behaviour we expect form a long-term partner and it undermines that partnership," May said when answering a question at a Bank of England event.
The U.S. Department of Commerce on Tuesday imposed a 220-percent duty on Bombardier's C Series jets, whose wings are made at a plant in Belfast, following a complaint by Boeing which accuses Canada of unfairly subsidising Bombardier.
May said she would try to work with Canada's government to stress the importance of Bombardier to Northern Ireland.
May also said that there was a risk to the world economy from "creeping protectionism," adding that there signs that some countries were rowing back on their commitment to open markets and free trade.
"On the wider issue, I think there is a real challenge for us globally today because I think that there are aspects of protectionism creeping in around the world," she said.
On Wednesday, British defence minister Michael Fallon also criticised Boeing, using similar language to May. He ruled out cancelling existing orders with Boeing for nine P-8 spy planes and 50 Apache helicopters, but added the U.S. firm was seeking other UK contracts.
(Reporting by William Schomberg and David Milliken, writing by Andy Bruce and William Schomberg, editing by Guy Faulconbridge)