Plummeting Coal Demand and Low Oil Prices Derail Union Pacific Corp. Earnings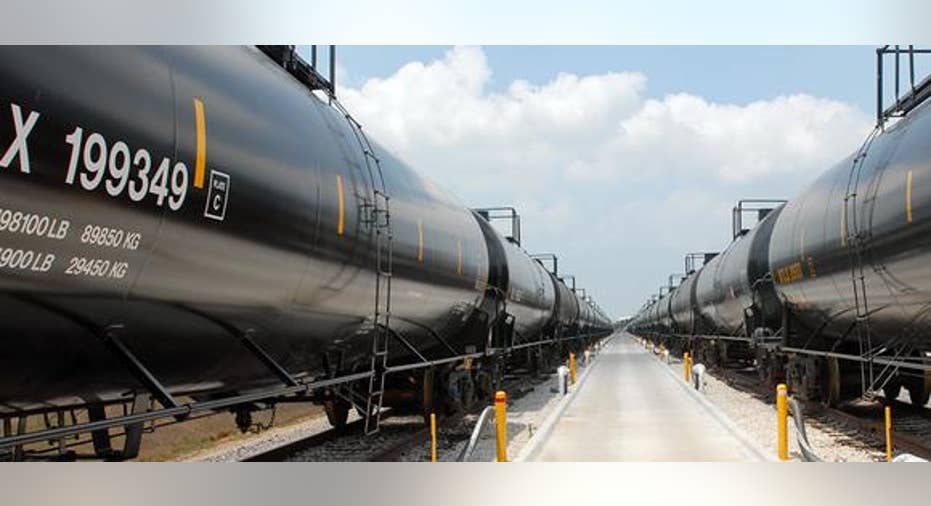 Image Source: Union Pacific.
Union Pacific's first-quarter profit fell 15% as a swarm of factors combined to lower demand for the railroad's freight-hauling services.
"This year has brought a continuation of many of the same trends we experienced throughout most of 2015," said CEO Lance Fritz in a press release. "An energy market recession, low commodity prices, the strength of the U.S. dollar in a soft global economy, and muted domestic retail demand all contributed to market weakness across many of our business lines."
Union Pacific's freight revenue was down across categories, including coal (43%), industrial (18%), intermodal (9%), agricultural (6%), and chemical (2%). Even Union Pacific's automotive segment, which had been a bright spot in recent quarters, saw a 1% dip. In total, operating revenue declined 14% year over year to $4.8 billion.
To mitigate the effects of falling demand, Union Pacific continues to reduce costs by furloughing workers and placing locomotives in storage. That helped Union Pacific maintain an operating ratio -- a key metric defined as operating expenses divided by operating revenues -- consistent with the first quarter of 2015, despite a sharp drop in revenue-generating carloads.
"In this challenging volume environment, we have continued our intense focus on operating safely and efficiently, managing our resources, and improving our customer experience," said Fritz. "As a result, the quarterly operating ratio came in at 65.1 percent, up only 0.3 points from last year, as solid core pricing and productivity improvements helped to offset an 8 percent decline in total volumes."
All told, operating and net income declined 15% to $1.7 billion and $979 million, respectively. Earnings per share, helped somewhat by the $713 million in share repurchases Union Pacific conducted during the quarter, fell only 11% to $1.16.
Looking aheadManagement remains optimistic that Union Pacific can weather this storm and reward long-term investors.
"Despite the current challenges, we will continue to adapt to new business environments, drive productivity and innovation, and improve our industry leading safety performance as we work toward our ultimate goal of zero incidents," said Fritz. "At the same time, we will leverage the strength and diversity of the Union Pacific franchise to develop new business opportunities, provide an excellent customer experience, and generate strong long-term value for our shareholders."
Union Pacific has done an admirable job of navigating the downturn by slashing costs and improving the efficiency of its operations, which should allow the railroad to profit handsomely as demand for its freight-hauling services recovers. And while the shift toward natural gas and alternative energy sources such as solar will likely continue to depress coal shipments for the foreseeable future, the recent recovery in oil prices could help to bolster shipments of crude oil and products related to hydraulic fracturing. Union Pacific's stock price has already rebounded off its lows in recent weeks, likely in anticipation of this development. Should the price of oil continue to climb higher -- particularly if it's fueled by a recovery in global economic demand -- Union Pacific's share price could follow suit.
The article Plummeting Coal Demand and Low Oil Prices Derail Union Pacific Corp. Earnings originally appeared on Fool.com.
Joe Tenebruso has no position in any stocks mentioned. The Motley Fool has no position in any of the stocks mentioned. Try any of our Foolish newsletter services free for 30 days. We Fools may not all hold the same opinions, but we all believe that considering a diverse range of insights makes us better investors. The Motley Fool has a disclosure policy.
Copyright 1995 - 2016 The Motley Fool, LLC. All rights reserved. The Motley Fool has a disclosure policy.