Pliskova Takes Down Both Williams Sisters to Reach U.S. Open Final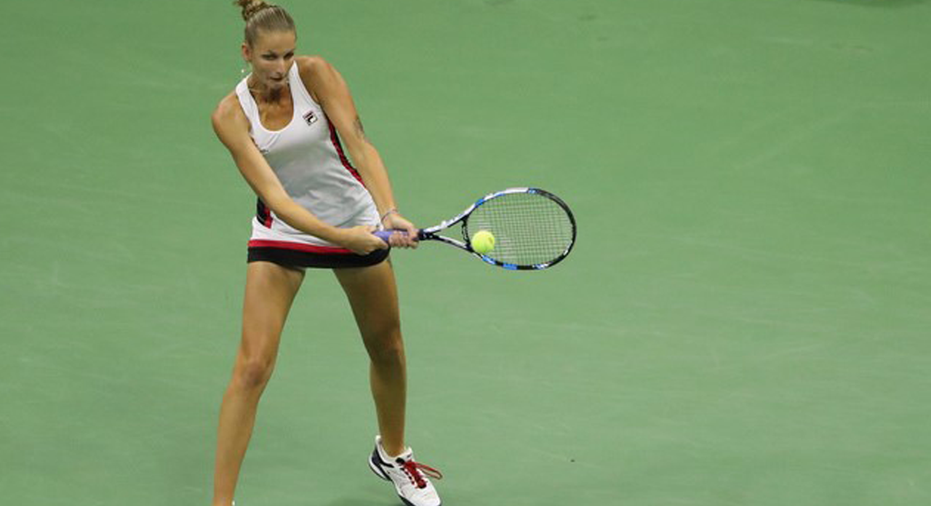 No one can accuse Karolina Pliskova of taking the easy route to her first grand slam final, the lanky Czech pulling off the rare Williams family double beating both Serena and Venus to reach the U.S. Open title clash.
While 40 have tried only nine times have both Williams sisters been beaten by the same player at the same tournament and that list reads like a grand slam Hall of Fame with names that include; Steffi Graf, Martina Hingis, Lindsay Davenport, Justine Henin and Kim Clijsters, who like Pliskova, pulled the double off at the U.S. Open.
Arthur Ashe Stadium court may not be tennis's grandest stage but it certainly is the sport's biggest - and loudest - with more than 23,000 fans routinely filling the tennis cauldron during the U.S. Open fortnight.
It is also a place the Williams sisters, with eight U.S. Open singles titles between them, consider home for almost two decades where rude guests like Pliskova are made to feel unwelcome.
The 24-year-old has felt their scorn twice during this Flushing Meadows fortnight grinding out a 4-6 6-4 7-6(3) fourth-round victory over sixth seeded Venus and again on Thursday when she ended Serena's reign as world number one along with her bid for a 23rd grand slam title with a clinical 6-2 7-6(5) win.
"I mean, there is not more than to beat both sisters in one tournament in New York," smiled Pliskova. "For the crowd, it's not probably the best that I beat both of them in their country, but for me it's really something special.
"Obviously the match with Venus helped me, like I said, not only with the game, but also with the crowd.
"I knew I was to play center court one of the sisters Williams against all the people there, so I was prepared for it."
Serena said she had "talked a little bit" with Venus about Pliskova's game but added she received little in the way of advice.
On the other hand Pliskova, who will now meet German second seed Angelique Kerber in Saturday's final, said she learned plenty during her match with Venus that prepared her for Serena.
With Serena failing to make it to the final Kerber will take over the number one world ranking on Monday.
"Once I beat Venus here I knew I'm playing good tennis and I have a chance to beat anyone in the tournament," said Pliskova, who before this U.S. Open had never been beyond the third round of a grand slam.
"I was ready for anything.
"I would say also the game was quite similar to Venus, so I knew it's going to be a little bit the same match and same serving, same speed.
"I was expecting tough match but I knew I can win."
(Editing by Sudipto Ganguly)