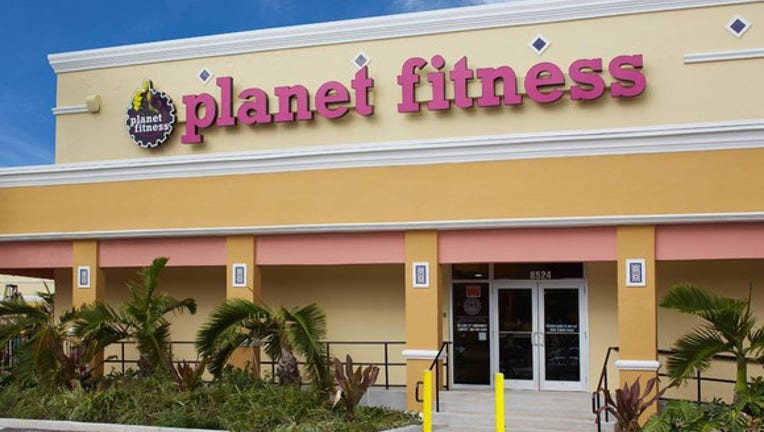 Planet Fitness (NYSE: PLNT) reported first-quarter results on May 2. First-time gym users continue to flock to the company's popular fitness centers, prompting management to boost its financial outlook for the year ahead.
Planet Fitness results: The raw numbers
Data source: Planet Fitness Q1 2017 earnings press release. EBITDA = earnings before interest, taxes, depreciation, and amortization.
Image source: Planet Fitness.
What happened with Planet Fitness this quarter?
Planet Fitness opened 54 new stores in the first quarter -- up from 48 locations in the year-ago period -- bringing its total store count to 1,367 as of March 31, 2017.
Systemwide same-store sales jumped 11.1%, marking the gym chain's 41st consecutive quarter of positive same-store sales and third straight quarter of double-digit comp growth.
CEO Christopher Rondeau highlighted some of the reasons for Planet Fitness' success during a conference call with analysts:
In all, Planet Fitness added more than 1.2 million net new members during the first three months of 2017, pushing it past 10 million members in total. Moreover, approximately 40% of these members are first-time gym-goers. "We believe we are clearly growing the overall market by successfully targeting the approximately 80% of the U.S. population and Canada that currently does not belong to a gym," Rondeau said.
This strong membership growth helped to fuel a 33% increase in Planet Fitness's franchise segment revenue, to $36.8 million. In turn, franchise EBITDA leapt 35% to $32 million.
All told, Planet Fitness's adjusted net income rose 21.2% year over year to $18.4 million, or $0.19 per share.
Looking forward
These results prompted Planet Fitness to raise its 2017 full-year outlook, including:
Systemwide same-store sales growth of 7% to 8%, compared to previous estimates of 6% to 8%.
Adjusted net income of $73 million to $76 million, up from $71 million to $74 million.
Adjusted earnings per share of $0.74 to $0.77, versus $0.72 to $0.75.
"With approximately 1,000 new stores scheduled to open in the next 5 years," added Rondeau, "combined with our growing national and local advertising spend, we are confident that we'll continue to be successful in attracting more and more first-time and casual gym users to Planet Fitness."
10 stocks we like better than Planet FitnessWhen investing geniuses David and Tom Gardner have a stock tip, it can pay to listen. After all, the newsletter they have run for over a decade, Motley Fool Stock Advisor, has tripled the market.*
David and Tom just revealed what they believe are the 10 best stocks for investors to buy right now... and Planet Fitness wasn't one of them! That's right -- they think these 10 stocks are even better buys.
Click here to learn about these picks!
*Stock Advisor returns as of May 1, 2017
Joe Tenebruso has no position in any stocks mentioned. The Motley Fool recommends Planet Fitness. The Motley Fool has a disclosure policy.