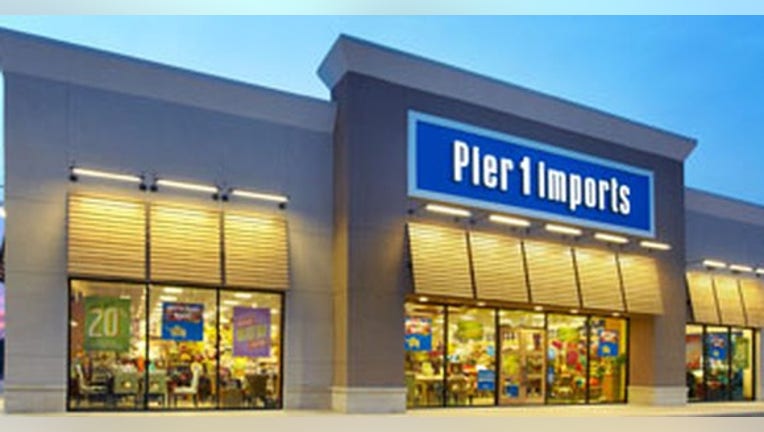 Recent earnings results out of home-furnishings retailers have been stellar. With that tantalizing backdrop,Pier 1 Imports(NYSE: PIR)is set to report fresh financials on Wednesday after the market close.
There won't be a lot of mystery as the company looks back at its fiscal fourth-quarter results. Pier 1 offered up a preliminary report a month ago where it conceded that net sales slipped 2.6% during the holiday quarter.
Things aren't as bad as that dip may suggest, though. Pier 1 has fewer stores than it had a year earlier. Comparable-store sales were positive, up 0.2%.
Pier 1 narrowed its adjusted earnings-per-share guidance, now expecting to earn between $0.32 and $0.34, up from its initial range of $0.28 to $0.32. We're looking at a big improvement over the $0.23 a share it posted during the prior year's holiday quarter, but still well short of the $0.37 a share in adjusted earnings it scored the year before that.
Image source: Pier 1 Imports.
Pier haul
We may know essentially how the holiday quarter played out, but we have yet to hear Pier 1's outlook for fiscal 2018. Wednesday will be the market's first glimpse at Pier 1's guidance, and naturally, it will be what moves the stock.
Pier 1 investors know that it's time to buckle up when the retailer reports. The stock soared 27% the week it posted its fiscal third-quarter results four months ago, making it the biggest gainer on the New York Stock Exchange that week.
Guidance won't be the only thing that investors are introduced to on Wednesday afternoon.Former Kmart president Alasdair James was introduced as the company's next CEO on Monday. He takes the helm next month, and you can be sure he will be asked during the earnings call how he sizes up his new company.
Pier 1 remains one of the market's biggest winners since bottoming out at $0.10 -- yes, a dime -- back in 2009. However, the same stock that would go on to peak in the low $20s in 2013 hasn't traded outside of the single digits since the fall of 2015. It will take a couple of good quarters to get back into the double digits again, but after last quarter's 27% spike, one can always argue that anything is possible.
Pier 1 isn't perfect.The store count at Pier 1 continues to thin out, but it's becoming an online force. E-commerce sales grew 28% during the holiday quarter, and now accounts for nearly a fifth of net sales. Pier 1's online sales are baked into its comps -- making its 0.2% uptick less impressive during the fourth quarter -- but at least it's got a plan in place to compensate for slow growth at the physical store level.
10 stocks we like better than Pier 1 ImportsWhen investing geniuses David and Tom Gardner have a stock tip, it can pay to listen. After all, the newsletter they have run for over a decade, Motley Fool Stock Advisor, has tripled the market.*
David and Tom just revealed what they believe are the 10 best stocks for investors to buy right now... and Pier 1 Imports wasn't one of them! That's right -- they think these 10 stocks are even better buys.
Click here to learn about these picks!
*Stock Advisor returns as of April 3, 2017
Rick Munarriz has no position in any stocks mentioned. The Motley Fool has no position in any of the stocks mentioned. The Motley Fool has a disclosure policy.