Philip Morris Revenue, Cigarette Shipments Decline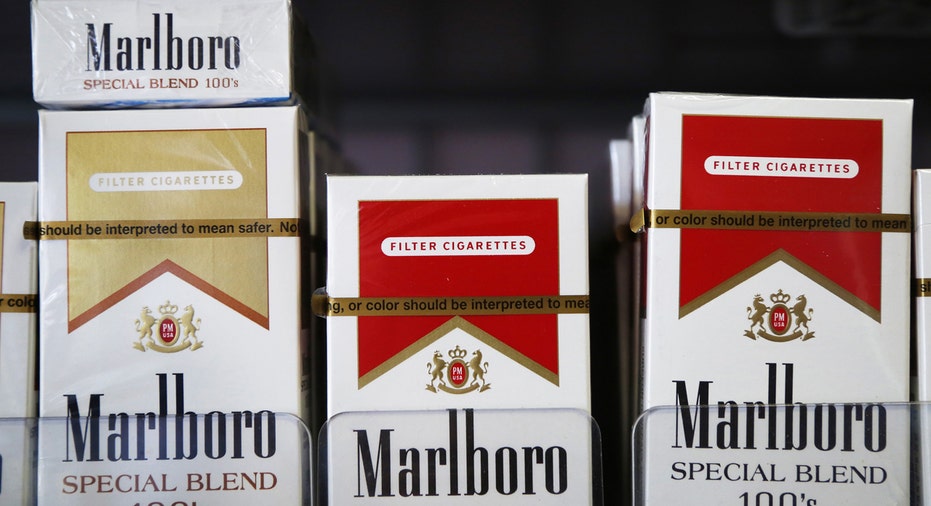 Philip Morris International on Thursday reported a steeper-than-expected drop in fourth-quarter revenue even as the cigarette giant benefited from higher pricing across all of its regions.
For 2016, Philip Morris forecast earnings of $4.25 to $4.35 a share on a reported basis, which includes special items. Analysts polled by Thomson Reuters had recently forecast $4.52 a share. Analysts' forecasts typically exclude special items.
The company said it expects international cigarette volume, excluding China and the U.S., to decline by 2% to 2.5%.
Shares fell 3.1% to $87 a share in premarket trading.
Philip Morris, which sells the leading Marlboro brand internationally, has seen cigarette volumes improve lately as the European economy strengthens and Turkey and others cracked down on illicit cigarette sales.
For the period ended Dec. 31, cigarette volume fell 2.4% to 209.8 billion units, as 1% growth in the European Union was offset by a 3.9% decline in the Eastern Europe, Middle East and Africa unit and a 6% slide in Latin America and Canada.
The company's namesake cigarette brand was its best performer, logging 20% shipment growth, while Marlboro volumes ticked up 0.7% and L&M volume slipped 2.3%.
But Philip Morris saw a $466 million benefit from higher pricing across all its regions, which helped drive 4% growth in core revenue excluding currency impacts and acquisitions.
Overall, Philip Morris reported a profit of $1.25 billion, or 80 cents a share, down from $1.61 billion, or $1.03 a share, a year earlier.
Excluding impairments and tax items, per-share earnings were 81 cents, down from $1.03 a year earlier. But that matched the 81 cents analysts had forecast, according to Thomson Reuters,
Revenue excluding excise taxes fell 11% to $6.4 billion, below the $6.49 billion in revenue analysts had forecast.
The quarter included a $1.1 billion impact from foreign exchange swings.
Write to Chelsey Dulaney at Chelsey.Dulaney@wsj.com