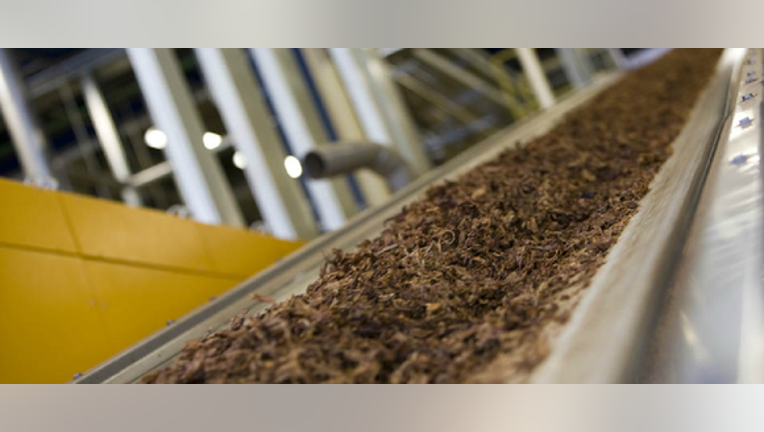 Philip Morris International (NYSE: PM) has made headlines with its commitment to looking into alternatives to traditional cigarettes, and its success so far with its iQOS heated tobacco technology has been stunning. With the iQOS system gaining popularity rapidly in Japan and other test markets, Philip Morris and its U.S. distribution partner Altria Group (NYSE: MO) would love to see the heat-not-burn cigarette alternative take off in the U.S. market as well. To that end, Philip Morris has been moving forward through the regulatory process to seek approval from the U.S. Food and Drug Administration for iQOS, and the latest move from the company could get it further down the road toward full commercialization.
What Philip Morris just did
On March 31, Philip Morris International said that it had submitted a premarket tobacco product application, or PMTA, for its electronically heated tobacco product iQOS to the FDA's Center for Tobacco Products. By making the submission, the tobacco giant managed to get in just under the wire in making good on its promise to submit a premarket tobacco product application by the end of the first quarter of 2017.
Specifically, the PMTA looks for approval from the FDA to commercialize iQOS within the U.S. market. If granted, then under the licensing agreement that Philip Morris has with its former parent, Altria Group would be responsible for commercializing and marketing iQOS domestically.
It's important to put the PMTA process into the proper context with the other actions that Philip Morris has taken with iQOS. Late last year, Philip Morris filed a modified risk tobacco product application or MRTPA with the FDA, seeking to have iQOS recognized as qualifying for favorable treatment. Philip Morris still wants to have iQOS treated as a modified risk tobacco product, but the company emphasized that if the regulatory agency issues a favorable decision on the PMTA marketing order, it and Altria would be allowed to market iQOS in the U.S. even without a final decision on the modified risk side of the question.
Image source: Philip Morris International.
What Philip Morris hopes to gain
The implications of the PMTA before the Food and Drug Administration are larger than some investors realize. The clearest benefit of a favorable decision would be to open up the U.S. market to iQOS. That would be a huge step forward for Philip Morris and Altria, especially given what Philip Morris has learned about marketing iQOS from its test-market experiences in Japan and elsewhere. With production capacity for iQOS ramping up this year, Philip Morris would likely be able to meet new demand for the product in the U.S. while avoiding the supply constraints that forced it to slow the rollout of iQOS in Japanese markets.
Yet what Philip Morris really wants from the FDA is a precedent that it can use across the globe. If one major national regulatory body approves iQOS for marketing and reduced-risk claims, then the tobacco giant hopes that other countries will be more likely to give iQOS favorable treatment in its own home markets. Moreover, it would be a powerful marketing claim for Philip Morris to be able to make that its heated-tobacco product is the only one to have U.S. regulatory approval, and consumers across the globe would be more likely to take Philip Morris' claims about reduced risk as being credible if the FDA were to sign off on them.
The iQOS system has been a huge win for Philip Morris so far, and the company sees the potential for the product to transform the tobacco industry away from its reliance on traditional cigarettes. If it can convince U.S. regulators to approve iQOS for sale and eventual qualification as a reduced-risk product, then the profit implications for Philip Morris and Altria could escalate quickly.
10 stocks we like better than Altria GroupWhen investing geniuses David and Tom Gardner have a stock tip, it can pay to listen. After all, the newsletter they have run for over a decade, Motley Fool Stock Advisor, has tripled the market.*
David and Tom just revealed what they believe are the 10 best stocks for investors to buy right now... and Altria Group wasn't one of them! That's right -- they think these 10 stocks are even better buys.
Click here to learn about these picks!
*Stock Advisor returns as of April 3, 2017
Dan Caplinger has no position in any stocks mentioned. The Motley Fool has no position in any of the stocks mentioned. The Motley Fool has a disclosure policy.