Philadelphia Fed Index Remains Soft in May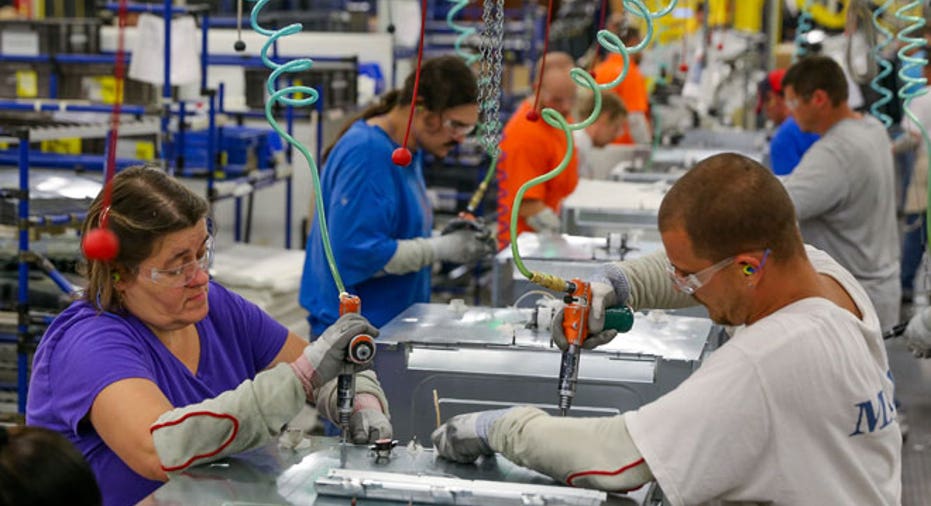 Factory activity across the mid-Atlantic was lackluster in May, more evidence that improvement in the manufacturing sector will be modest, though signs of budding inflation emerged during the month.
The Federal Reserve Bank of Philadelphia said its index of general business activity covering the regional factory sector registered at -1.8 this month, little changed from April. In March, the index surged to 12.4 to break a six-month streak of declines.
Economists surveyed by The Wall Street Journal expected the index to tip back into positive territory and rise to 3.0. Results above zero represent expansion whereas readings below that level signal contracting activity.
The report is one of several surveys conducted by regional Fed banks to measure the health of U.S. factories. Earlier this week, the neighboring Empire State's index slipped back into contraction after rising for two straight months, pulled lower by a drop in demand.
U.S. production has been constrained by waning global demand as economies across Latin America, Asia and Europe struggle, and the strong U.S. dollar has served as a significant headwind for exporters. After languishing for months, the manufacturing sector has started to show signs of life -- though economists and business owners alike expect that improvement will be only modest.
Across the Philadelphia area, production edged lower as demand slipped after flatlining in April. Shipments improved, though, and inventories rose to the highest level in nine months.
Factories remained reluctant to hire, still waiting for demand to more meaningfully pick up before adding jobs, though the decline in head counts wasn't as severe as in recent months. After a sharp drop last month, the average workweek index ticked up slightly but remained negative.
In a sign of emerging inflation, manufacturers in the region reported pickups in both prices paid and prices received. Rising raw material costs pushed prices paid up to 15.7. At the same time, more factories were able to command higher prices in May, sending a gauge of prices received up to 14.8, double the April level.
Respondents signaled that they continue to expect conditions to improve in the coming months, suggesting current softness will be temporary. Nearly half of firms surveyed expect an increase in activity over the next six months, the report said.
Write to Lisa Beilfuss at lisa.beilfuss@wsj.com