Pfizer to Buy Anacor Pharma in $5.2B Deal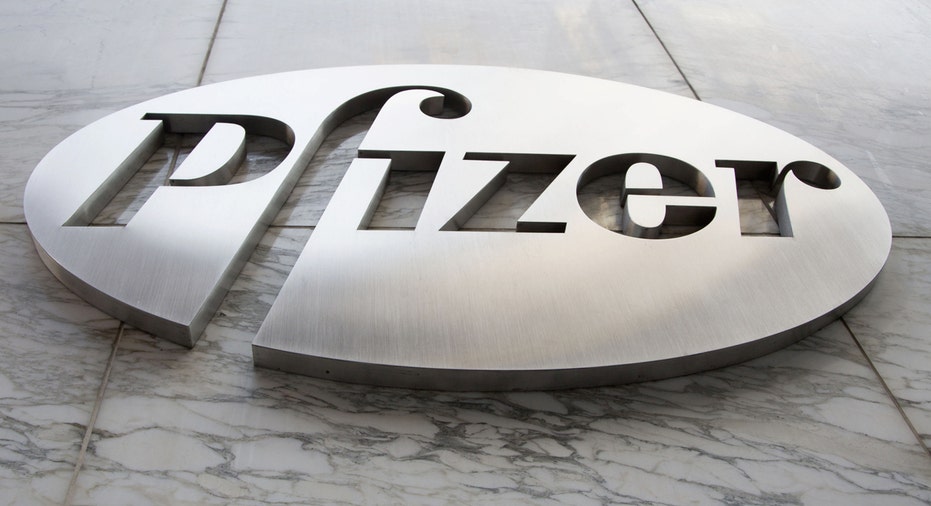 Pfizer will buy Anacor Pharmaceuticals in a deal valued at $5.2 billion, net of cash, to gain access to Anacor's experimental gel for treating eczema.
Anacor shares rose nearly 54 percent to $98.50 in premarket trading on Monday, just below the offer price of $99.25 per share in cash.
The non-steroidal topical gel, crisaborole, is currently under review by the U.S. Food and Drug Administration for the treatment of mild to moderate eczema.
The equity value of the deal is $4.45 billion, based on 44.87 million Anacor's outstanding fully diluted shares as of March 31, according to Thomson Reuters data.
Pfizer's current inflammation and immunology drugs portfolio includes Enbrel and Xeljanz, which target auto-immune diseases.
There have been no new molecules approved for eczema, or atopic dermatitis - a common, relapsing, inflammatory skin disorder that affects about 18-25 million people in the United States - in the last 15 years.
Pfizer believes crisaborole has the potential to reach or exceed peak sales of $2 billion, the company said in a joint statement on Monday.
Anacor also holds the rights to Kerydin, a topical treatment for toenail fungus marketed in the United States by Novartis' Sandoz unit.
Centerview Partners and Guggenheim Securities were Pfizer's financial advisers and Citi advised Anacor.
Wachtel Lipton Rosen & Katz is Pfizer's legal adviser for the deal and Davis Polk & Wardwell LLP advised Anacor.
(Reporting by Amrutha Penumudi in Bengaluru; Editing by Kirti Pandey)