Pfizer to Acquire Medivation in Deal Worth $14B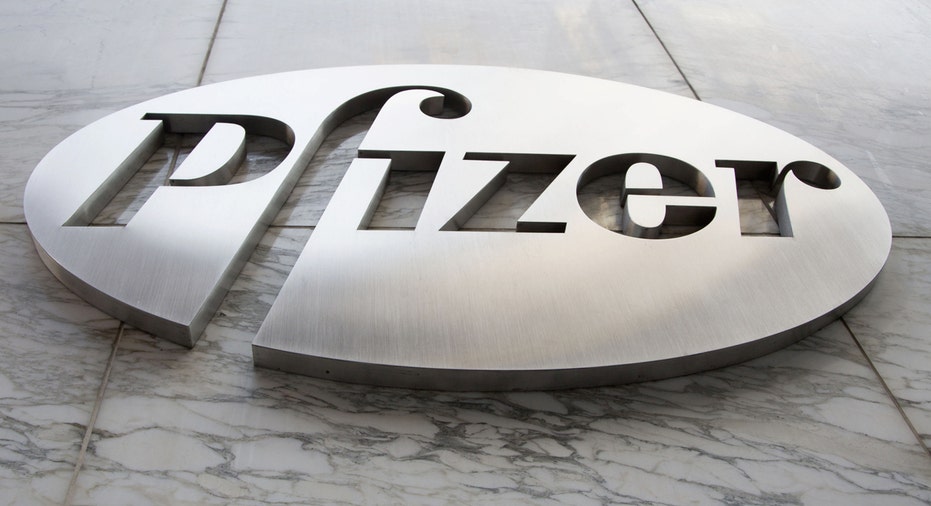 Pfizer makes it official. It willBuy Medivation for $81.50/Share Cash.
(The following is the original story published by Reuters)
Pfizer is in advanced talks to acquire U.S. cancer drug company Medivation for close to $14 billion, as it seeks to boost its oncology portfolio, people familiar with the matter said on Sunday.
Pfizer has agreed to pay a little more than $80 per share for Medivation, one of the people said, a substantial premium to the $52.50 offer for Medivation that France's Sanofi SA <SASY.PA> made in April, which eventually resulted in the company putting itself up for sale. Medivation shares ended trading in New York on Friday at $67.16.
Reuters reported earlier this week that Pfizer, Sanofi, Merck, Celgene and Gilead Sciences had submitted expressions of interest to acquire Medivation.
The strong acquisition interest in the San Francisco-based company illustrates how demand for new cancer treatments, which can possibly add years to patients' lives, could spell billions of dollars in revenue to the companies that own them.
Pfizer has so far prevailed in the auction for Medivation and could announce a deal as early as Monday, although the negotiations still could fall apart at the last minute, the people said. The deal is expected to be paid for by Pfizer in its entirety, or at least mostly, with cash, one of the people said.
The sources asked not to be identified because the negotiations are confidential. Pfizer and Medivation declined to comment. The Financial Times first reported on Pfizer nearing a deal for Medivation on Sunday.
Pfizer, whose oncology offerings include breast cancer drug Ibrance and several other promising immuno-oncology products, is now set to get access to Medivation's successful prostate cancer drug Xtandi, as well as Talazoparib, another breast cancer treatment under development by Medivation.
Medivation earlier this year rejected two acquisition offers from Sanofi, the latest for $58 per share in cash and $3 per share in the form of a contingent value right relating to the sales performance of Talazoparib.
However, Medivation agreed in July to share confidential information with potential buyers after Sanofi agreed to drop a campaign to oust Medivation's board of directors.
In its second-quarter earnings call earlier this month, Medivation reported continued double-digit year-over-year growth for Xtandi, affirming the company's expectations of more than 50 percent revenue growth for the year.
Medivation also cited positive late-stage data for Talazoparib, a drug the company believes will account for a significant part of its long-term value.
(Reporting by Greg Roumeliotis in New York; Editing by Sandra Maler and Bill Trott)