Pfizer Cuts Outlook, Shares Fall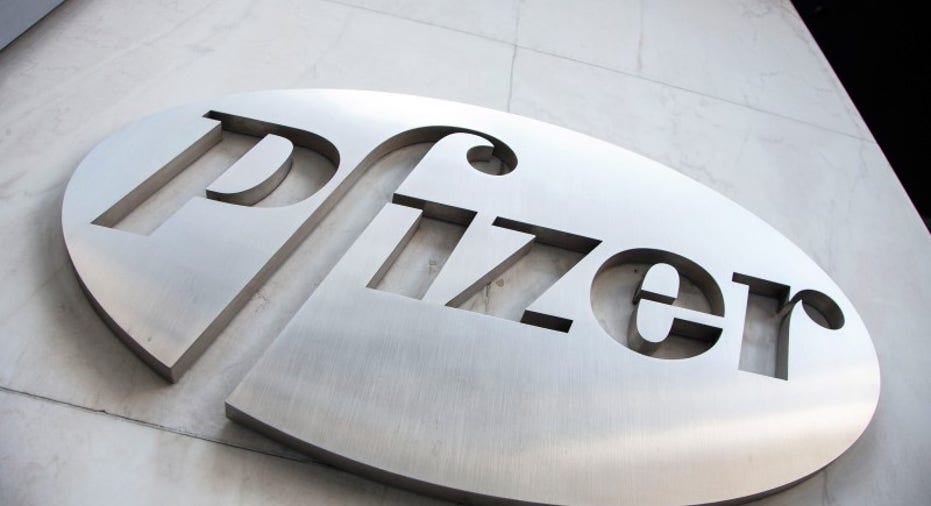 Pfizer on Tuesday lowered its earnings outlook for the year and said it was ending the development of a drug in the massive cholesterol-treatment sector.
Shares of the company fell 2.2% premarket.
Pfizer said it ended development of its cholesterol treatment bococizumab because it was losing efficacy over time in lowering so-called bad cholesterol. Bococizumab is part of a class of drugs, known as PCSK9 inhibitors, which aims to reduce levels of low-density lipoprotein cholesterol beyond what can be achieved by an older class of drugs known as statins. Lower levels of LDL is associated with reduced risk of heart attacks and strokes, but it hasn't been proven in trials that this type of drug actually has reduced cardiovascular risk.
The company plans to record a charge of 4 cents a share in the fourth quarter because of costs from the program's discontinuation.
For the full year, Pfizer said it now expects earnings per share of $2.38 to $2.43, reducing the high-end of the range by 5 cents. It also now expects revenue of between $52 billion to $53 billion, increasing the low end of the revenue forecast by $1 billion.
In September, Pfizer said it had decided not to split into two companies after long considering the move. Pfizer spent at least $600 million preparing for a potential split before deciding not to, saying a supposed "valuation gap" between the company's market value and the value of its individual units has closed over time.
In the latest quarter, Pfizer reported a profit of $1.32 billion, or 21 cents a share, down from $2.13 billion, or 34 cents a share a year prior. Excluding certain items, adjusted earnings were 61 cents a share, up from 60 cents.
Revenue rose 7.9% to $13.05 billion.
Analysts polled by Thomson Reuters had forecast adjusted earnings of 62 cents a share on revenue of $13.05 billion.
Write to Austen Hufford at austen.hufford@wsj.com and George Stahl at george.stahl@wsj.com