Pernod further expands in craft spirits with Smooth Ambler deal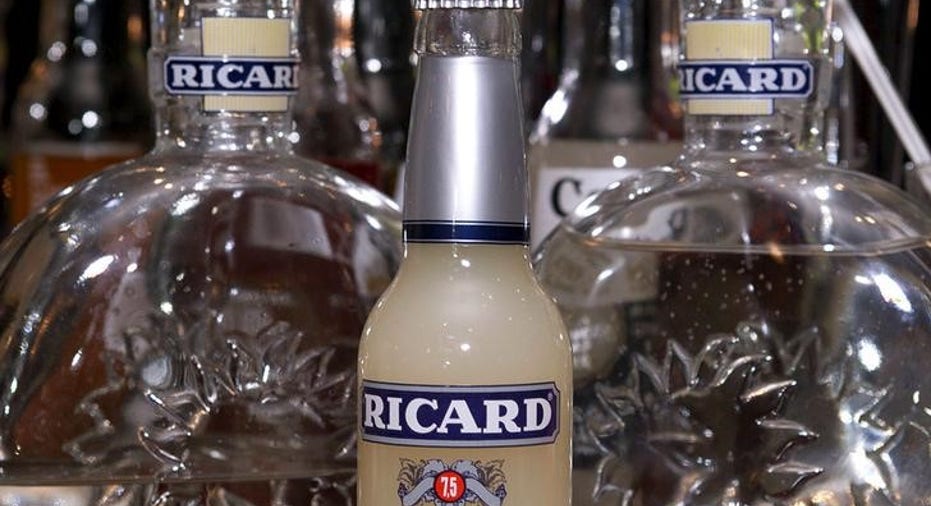 Pernod Ricard , the world's second-largest spirits group, has agreed to buy a majority stake in Smooth Ambler Spirits, the U.S. maker of Old Scout bourbon and Greenbrier gin, further strengthening its portfolio of premium craft spirits.
The purchase, for an undisclosed sum, follows the acquisition earlier this year of a majority stake in super premium German gin maker Monkey 47, in a bid to tap growing global demand for craft spirits.
The investment made by Pernod Ricard's North America subsidiary NBV Investments Inc also marks the return of the French spirits maker to the American whiskey market following its sale of Wild Turkey, the Kentucky bourbon, to Campari in 2009.
With small, independent distillers popping up and taking market share worldwide, spirits giants such as Pernod Ricard and Diageo have responded with premium products that tout small batch production and local credentials.
"This investment illustrates perfectly our strategy of partnering with rising entrepreneurs sharing the same passion for authentic, high-quality brands," Pernod Ricard CEO Alexandre Ricard said in a statement.
"It represents a strong opportunity to enter the fast-growing, high-end bourbon market extending even more our fantastic portfolio of genuine brands in our number 1 market."
The deal will allow Smooth Ambler to boost its spirits production, which currently stands at 10,000 cases of nine-liter bottles per year. It is expected to close in early 2017, pending regulatory approval.
Founded in 2009, Smooth Ambler Spirits Co.is located in the Greenbrier Valley of West Virginia. It uses regional natural resources and ingredients to produce gins, vodkas, rums and whiskeys, including the Old Scout Single Barrel Bourbon, which sells for $65 per bottle.
Pernod said earlier this week it was confident of hitting its goal for "mid-single digit" sales growth this financial year in its top U.S. market, thanks to main growth driver Jameson Irish whiskey but also robust demand for brands such as Malibu rum, Martell cognac and Altos tequila.
By 1034 GMT Pernod Ricard shares gained over 2 percent, at 100.40 euros, among the top gainers on the CAC-40 index of French blue chips .
(Reporting by Dominique Vidalon; Editing by Elaine Hardcastle)