PepsiCo's 1Q Profit Surges 41.6%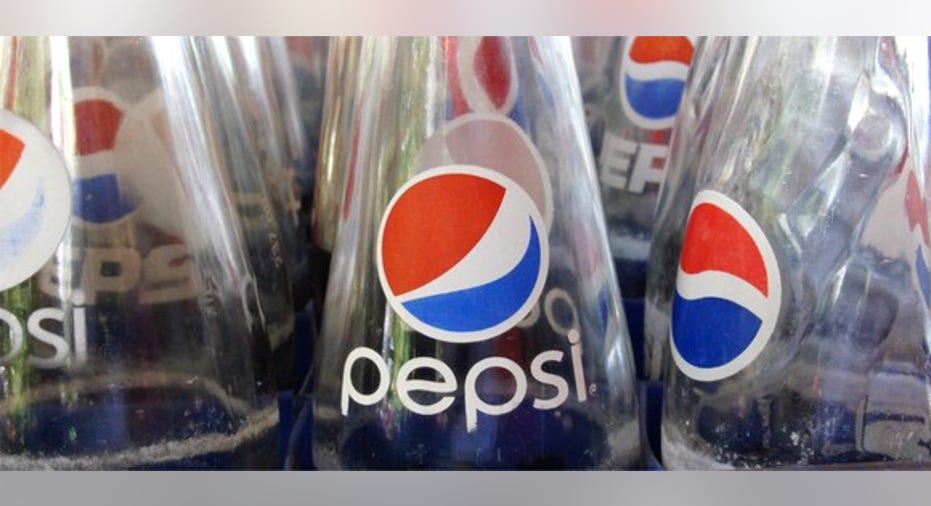 PepsiCo  reported higher-than-expected quarterly revenue and profit as the company benefited from demand for its healthier drinks and snacks and kept a tight leash on costs.
The company's shares, which had risen 9.1 percent this year, were off 1 percent in premarket trading on Wednesday.
PepsiCo and other processed-food makers are investing heavily to meet consumers' increasing preference for healthier snacks such as unsweetened tea and baked chips.
The company has said it now gets more than 45 percent of its net revenue from what it called "guilt-free" products - beverages that have fewer than 70 calories per 12 ounces and snacks that have lower amounts of salt and saturated fat.
These include snacks such as Baked Lays, Quaker Breakfast Flats and new versions of Mirinda and 7UP, which have 30 percent less sugar.
Organic revenue rose 2.1 percent in the first quarter ended March 25, while total revenue rose 1.6 percent to $12.05 billion, the second quarter of rising sales after eight quarters of decline.
Revenue from PepsiCo's North America beverage business, the company's biggest, rose 2.3 percent to $4.46 billion.
However, some analysts were cautious.
"The quality of the quarter was disappointing as organic revenue, gross margin, and operating margin all came in weaker than we anticipated," J.P. Morgan Securities analysts wrote in a note.
Net income attributable to PepsiCo rose to $1.32 billion, or 91 cents per share, in the quarter, from $931 million, or 64 cents per share, a year earlier.
The year-earlier period included a $373 million charge related to the company's transaction with Tingyi (Cayman Islands) Holding Corp.
Excluding items, the company earned 94 cents per share.
Analysts on average had expected earnings of 92 cents per share on revenue of $11.98 billion, according to Thomson Reuters I/B/E/S.
Rival Coca-Cola on Tuesday reported a smaller-than-expected quarterly profit on higher costs of franchising its bottling operations and announced job cuts to boost savings.
Earlier this month, PepsiCo was forced to pull a commercial featuring model Kendall Jenner after the ad prompted outrage and ridicule from those who said it trivialized rights protests and public unrest in the United States.
(Reporting by Sruthi Ramakrishnan in Bengaluru; Editing by Sriraj Kalluvila)