PepsiCo Earnings Fall 5% in 4Q, Shares Ease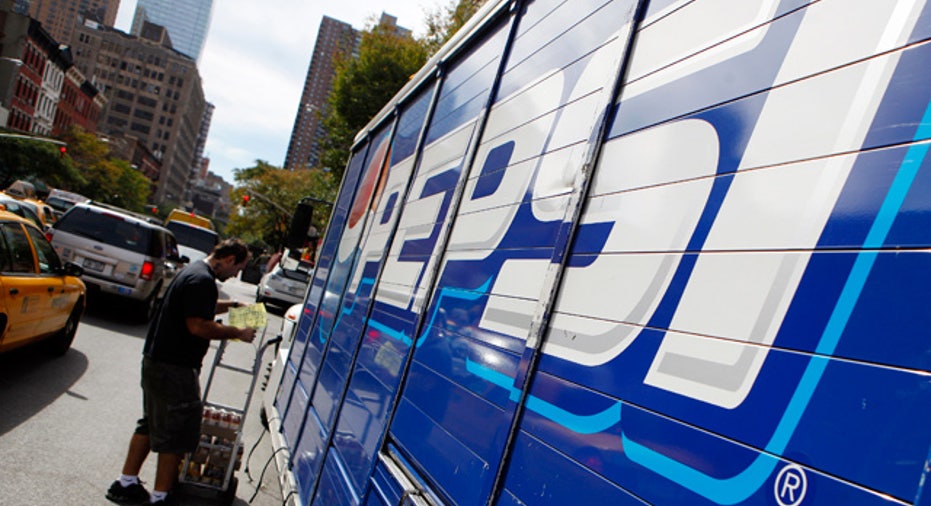 PepsiCo (NYSE:PEP) disclosed a 5% slip in fourth-quarter profits and took an axe to its full-year profit targets on Thursday, dragging shares of the parent of Pepsi and Gatorade lower.
Purchase, NY-based PepsiCo said it earned $1.37 billion, or 85 cents a share, last quarter, compared with a profit of $1.43 billion, or 90 cents a share, a year earlier.
Excluding one-time items, it earned $1.05 a share, a penny better than analysts had been calling for.
Sales climbed 37% to $18.16 billion, solidly surpassing the Street's view of $17.6 billion. PepsiCo said its food volume rose 2% last quarter, trailing a 14% jump in beverages volume.
"The underlying performance of our businesses remained solid despite a challenging macroeconomic environment," CEO Indra Nooyi said in a statement. "We posted broad-based worldwide gains in both snacks and beverages, our businesses deftly balanced a delicate price-value consumer equation, and we aggressively managed costs and productivity to deliver top-tier financial results."
However, PepsiCo projected EPS growth of 7% to 8% in fiscal 2011, down from its earlier view of 11% to 12% and an even earlier view of 11% to 13%.
PepsiCo, which also makes Tropicana juices and Doritos chips, blamed the outlook on a "weak consumer landscape given the poor macroeconomic picture," "high levels of cost inflation for the coming year" and a "potentially difficult competitive pricing environment."