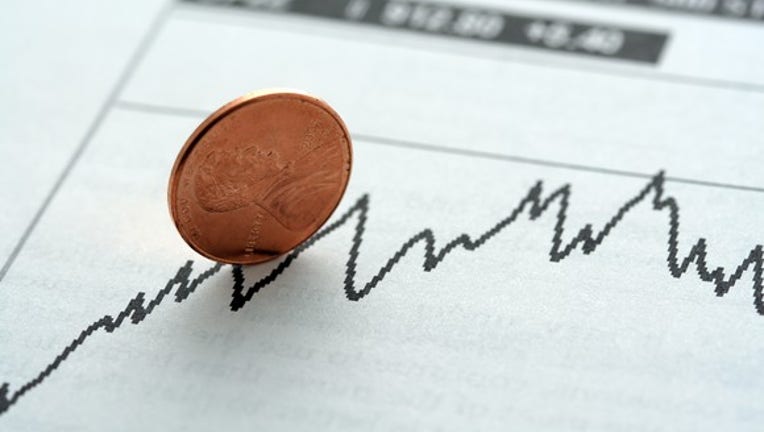 Penny stocks can be simply defined as stocks that trade at less than $5 per share. Of course, there are other criteria such as trade volume and market cap that some will check before labeling something as an official penny stock, but for the purposes of this article, we'll stick to just share price. These "cheap" stocks are typically exciting but far too risky to be worthy of any serious consideration by traditional investors. However, the biotech space is arguably one intriguing exception to this general rule of thumb.
Biotech stocks, after all, can fall hard and fast on a single clinical or regulatory setback. And on rare occasions, these beaten-down stocks can mount monumental comebacks, creating jaw-dropping gains in the process.
With this in mind, let's take a deeper look at why Amarin Corp. (NASDAQ: AMRN) and Geron Corp. (NASDAQ: GERN) may be worth buying right now, whileMannKind Corp. (NASDAQ: MNKD) and Novavax (NASDAQ: NVAX) should probably be avoided.
Image source: Getty Images.
Amarin is gearing up for a healthy 2017
Amarin has been growing by leaps and bounds lately because of the blockbuster potential of its highly refined fish oil pill Vascepa. Although Vascepa's sales over the last nine months only came in at around $91.4 million, its sales trajectory could make a hockey-stick-like move soon.
The keystone issue is that Vascepa's large cardiovascular outcomes trial known as REDUCE-IT is tracking as predicted and should produce top-line results in early 2018. Now, the big ticket item here is that REDUCE-IT could provide the first empirical evidence that an omega-3-based therapy does lower the risk of serious cardiovascular events in patients with high triglycerides who are already taking statins.
If that proves true, Vascepa's sales should jump from the hundreds of millions into the multibillion-dollar range, based on the enormous size of the lipid-lowering drug market. Beyond this sizable payoff, though, Amarin's stock is a compelling buy simply because the risk of failure with REDUCE-IT is arguably baked in to a large degree. Vascepa's sales, after all, won't go to zero in a worst-case scenario, and Amarin's shares certainly aren't trading at a premiumright now.
All in all, Amarin's shares should heat up next year as a result of Vascepa's rapidly growing market share and the possibility of investors moving in ahead of REDUCE-IT's ultimate conclusion in 2018.
Geron could skyrocket in 2017
Turning to Geron, this cancer specialist's value proposition is all about its novel telomerase inhibitor imetelstat, which is being developed by Johnson & Johnson throughits biotech subsidiary Janssen Pharmaceuticals. Cutting to the chase, J&J's highly-anticipated internal review of imetelstat's ongoing trials for the blood-based disordersmyelofibrosis andmyelodysplastic syndromes during the third quarter didn't yield any earth-shattering revelations.
That said, Geron and its partner J&J did recently reveal that the next internal review for both trials will be conducted in the second quarter of 2017. While clinical setbacks are a real possibility in both cases, this forthcoming update has the potential to send Geron's shares soaring. The long and short of it is that imetelstat is expected to generate blockbuster-level sales figures if approved, and J&J is arguably the best in the game at picking winners in the clinical arena and maximizing their commercial potential -- especially when it comes to oncology.
The big "catch" with Geron -- and perhaps a good reason not to buy this speculative stock -- is that the company is entirely dependent on imetelstat's fate. If this drug goes belly-up, Geron probably will as well -- which is almost certainly the underlying reason why this stock is trading at a tiny fraction of imetelstat's commercial potential at the moment and likely why Johnson & Johnson has opted to license the drug rather than buy its maker outright.
MannKind and Novavax have razor-thin margins of error right now
MannKind is simply too risky to own because of the low probability that the sales of its inhaled insulin product Afrezza will surge high enough for the company to avoid bankruptcy. Even after Afrezza's former marketing partner Sanofi decided to hand MannKind a couple of major giftsearlier this month, there are still serious doubts that this struggling biotech can keep its doors open past the third quarter of 2017. To do so, MannKind will either have to find a new partner or somehow figure out a way to get Afrezza's commercial launch back on track. Neither of those scenarios is likely, unfortunately.
Novavax, for its part, is reeling from the stinging negative result of its late-stagerespiratory syncytial virus (RSV) vaccine candidate in elderly patients earlier this year. To keep its doors open and live to fight another day, the biotech decided to slash its workforce by 30% this monthand pivot toward earlier-stage assets, such as its Zika virus vaccine candidate. To be fair, Novavax could pull a rabbit out of its hat with a win in its late-stage RSV trial for maternal immunization, but that possibility looks like an extremely long shot based on its modest mid-stage results and the vaccine's complete wipeout in its trial for elderly patients.
The moral of the story is that share price means relatively little on its own. Some "cheap" penny stocks may be great speculative buys, but may more are a trap best avoided.
10 stocks we like better than Amarin When investing geniuses David and Tom Gardner have a stock tip, it can pay to listen. After all, the newsletter they have run for over a decade, Motley Fool Stock Advisor, has tripled the market.*
David and Tom just revealed what they believe are the ten best stocks for investors to buy right now and Amarin wasn't one of them! That's right -- they think these 10 stocks are even better buys.
Click here to learn about these picks!
*Stock Advisor returns as of November 7, 2016
George Budwell has no position in any stocks mentioned. The Motley Fool recommends Johnson and Johnson. Try any of our Foolish newsletter services free for 30 days. We Fools may not all hold the same opinions, but we all believe that considering a diverse range of insights makes us better investors. The Motley Fool has a disclosure policy.