Pending Home Sales Flat in October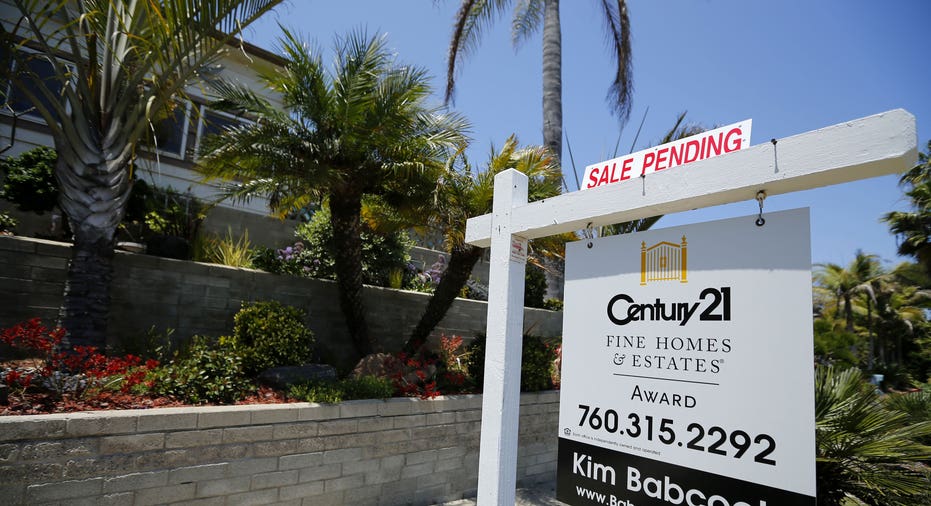 The number of homes that went under contract inched higher in October, a sign the housing market could be plateauing in the final months of the year.
The National Association of Realtors said Wednesday that its pending home sales index, which tracks contract signings for previously owned homes, edged up 0.1% from a downwardly revised September reading to a seasonally adjusted 110.0. Sales typically close within a month or two of signing.
The slight gain matched the expectation of economists surveyed by The Wall Street Journal.
October's reading was 1.8% above where the index stood in October a year ago, and the highest since July.
"Activity in all four regions is up from a year ago," said Lawrence Yun, the trade group's chief economist. He said that despite "limited listings and steadfast price growth," buyers were likely locking in October's low mortgage rates, which have climbed to around 4% in November.
News Corp, owner of The Wall Street Journal, also operates Realtor.com under license from the National Association of Realtors.
Purchases of existing homes, which account for roughly 90% of U.S. homebuying activity, rose in October for a second straight month to hit an annual rate of 5.60 million, the strongest monthly reading since February 2007, the National Association of Realtors said last week. But the median price of an existing home sold in October was $232,200, up 6.0% on the year, a steep rise that for many workers outpaces annual wage gains.
In September, U.S. home prices climbed back above the record reached more than a decade ago, according to the S&P CoreLogic Case-Shiller U.S. National Home Price index released Tuesday.
Purchases of newly built single-family homes were well up through October, compared with the first 10 months of 2015, the Commerce Department said in a separate report released last week. But supplies of those properties remain limited, one factor putting upward pressure on existing-home prices.
Borrowing costs remained low in October for prospective home buyers who qualified for loans. The average interest rate on a 30-year fixed-rate mortgage in October was 3.47%, below the October 2015 average of 3.80%, according to Freddie Mac.
But the average rate on a 30-year fixed conforming mortgage has risen to 4.16%, according to the Mortgage Bankers Association, up from post-Brexit lows around 3.6%.
Mortgage rates could continue to rise if, as many economists surveyed by The Wall Street Journal predict, Federal Reserve officials raise interest rates at their December policy meeting. That could curb enthusiasm for home buying.
Write to Anna Louie Sussman at anna.sussman@wsj.com