Peet's expanding roasting capacity amid premium coffee boom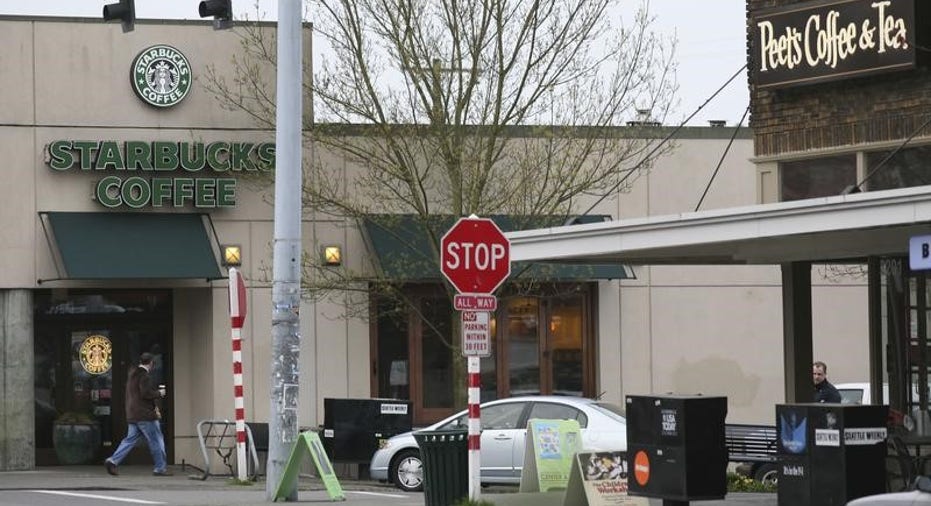 Peet's Coffee & Tea, a longtime rival to Starbucks Corp , said on Friday it will invest $58 million to open a new coffee roasting facility in Suffolk, Virginia, to support its expanding business in an increasingly competitive environment.
The move from Peet's comes as Starbucks is making significant investment to stave off competition from upscale, independent coffee shops, such as Stumptown Coffee Roasters and Intelligentsia Coffee. Peet's owns Stumptown and has a majority stake in Intelligentsia.
Peet's Chief Executive Dave Burwick told Reuters the new plant will create 135 new jobs and support the company's expanding business, which includes operating cafes and selling packaged coffee via grocery stores.
Burwick welcomed the news that Starbucks Chief Executive and co-founder Howard Schultz will focus on building a new ultra-premium "Reserve" brand after he steps down as CEO in April 2017.
"We like it. The more interest there is in super-premium coffee, the more opportunities Peet's will have," Burwick said.
Peet's new 175,000-square-foot facility will more than double current capacity, said Chief Operating Officer Shawn Conway.
Burwick also said Peet's estimated sales will total $800 million this year, double what they were when Joh. A. Benckiser - the investment holding company of the Reimanns, the German billionaire family associated with Reckitt Benckiser - took Peet's private after buying the company in October 2012.
(Reporting by Lisa Baertlein in Los Angeles, editing by G Crosse)