Paycom Software, Inc Tops Its Guidance and Issues a Bullish Outlook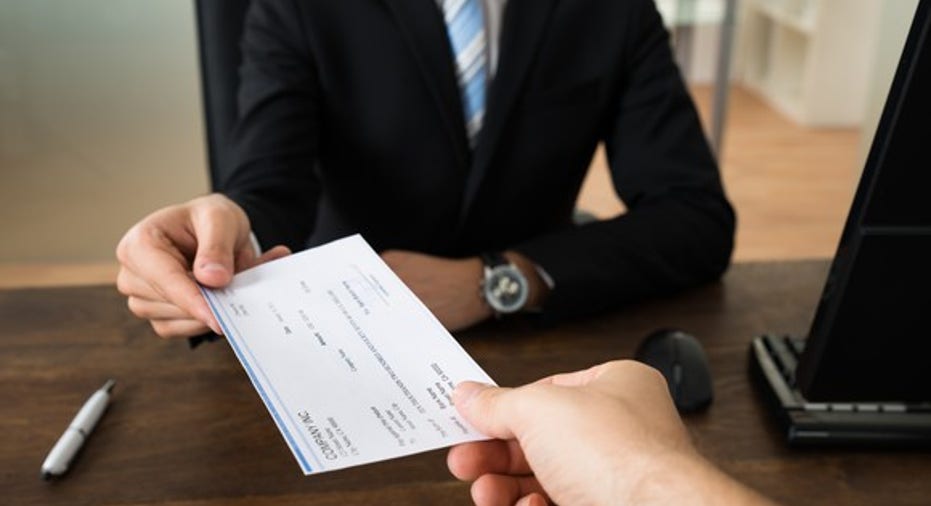 Paycom Software(NYSE: PAYC) has been helping small and midsize businesses solve their human resources challenges for nearly two decades. The company's cloud-based system provides a simple and intuitive system that makes it easy for these companies to attract, retain, and manage their employees, which has allowed Paycom to grow like wildfire for years.
Coming into Wednesday's fourth-quarter earnings report, investors were expecting Paycom to once again produce impressive gains on its top and bottom lines. Let's take a closer look at how the company did.
Image source: Getty Images.
Paycom Software Q4: The raw numbers
Data source: Paycom Software.
What happened with Paycom this quarter?
Recurring revenue, which constitutes just over 98% of total revenue, increased 35.7% year over year. By contrast, implementation and other revenue actually declined by 1% to $1.5 million during the period.
Paycom's top-line growth outpaced its expense growth yet again. That allowed the company's operating margin to expand by 800 basis points and drove a 97.4% increase in adjusted earnings before interest, taxes, depreciation, and amortization (EBITDA). This figured came in at $20.7 million for the period.
Non-GAAP net income was $10.8 million, or$0.18per diluted share.
Paycomrepurchased 634,506 shares of its stock during the quarter, exhausting the company's initial $50 million stock repurchase plan. In response, the company'sBoard of Directors amended its stock repurchase plan and gave management the green light to repurchase an additional $50 million worth of stock through January 2019.
Paycom's cash balance at quarter's end was $60.2 million and total debt was $29.8 million.
For perspective, management was guiding for fourth-quarter revenue to land between $85 million and $87 million and for adjusted EBITDA of $14 million to $16 million. Thus, the company handily beat its guidance on both metrics. The company's headline numbers also compared favorably to Wall Street's expectations of $86.2 million in revenue and $0.15 in EPS.
What management had to say
Paycom CEO Chad Richinsonexpressed his enthusiasm for the progress that the company made during 2016, saying, "This year we further elevated our visibility within the marketplace, improved our client reach and continued to empower businesses nationwide with our powerful, yet intuitive human capital management software solution."
He also boasted that the company's market share continues to grow and that Paycom's customer count now exceeds 17,800 clients. Additionally, Richinson noted on the company's conference call that customer retention rates remain very strong, coming in at 91% for the full year.
Looking forward
Paycom fully expects that the company will be able to maintain its momentum in 2017. For the first quarter, management is guiding for total revenue to land between $114.5 million and $116.5 million. The midpoint of this range represents growth of 28% when compared to the year-ago period. Adjusted EBITDA is expected to come in between $42 million and $44 million and represents 30% growth.
For the full year, Paycomis providing a total revenue range of $422 million to $424 million and anadjusted EBITDA range of $113 million to $115 million. The midpoints of these ranges represent growth of 29% and 21%, respectively.
Paycom's strong fourth-quarter results and bullish outlook were cheered by investors; shares were up 11% at 10:10 a.m. on Thursday. With the company well-positioned to expand its market share and grow for the foreseeable future, it is hard to blame investors for feeling optimistic.
10 stocks we like better than Paycom SoftwareWhen investing geniuses David and Tom Gardner have a stock tip, it can pay to listen. After all, the newsletter they have run for over a decade, Motley Fool Stock Advisor, has tripled the market.*
David and Tom just revealed what they believe are the 10 best stocks for investors to buy right now... and Paycom Software wasn't one of them! That's right -- they think these 10 stocks are even better buys.
Click here to learn about these picks!
*Stock Advisor returns as of February 6, 2017
Brian Feroldi owns shares of Paycom Software. The Motley Fool owns shares of and recommends Paycom Software. The Motley Fool has a disclosure policy.