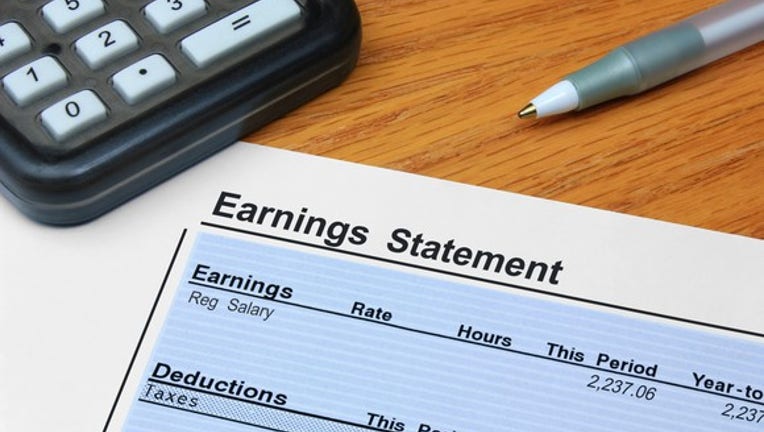 Businesses of all shapes and sizes need help managing their employee's. In recent years an ever increasing number of those employers have been switching to Paycom Software's(NYSE: PAYC)solution. Paycom's cloud-based software helps human resources departments with basic tasks such as hiring, training, payroll processing, and more. The company's all-in-one solution has been attracting new customers at a breathtaking rate, which has allowed Paycom's revenue and profits to soar.
Coming into Tuesday's first-quarter earnings report, shareholders wanted to see Paycom meaningfully expand its revenue and profits yet again. Was the company able to live up to those lofty expectations? Let's take a closer look at the company's results to find out.
Image Source: Getty Images.
Paycom Software Q1: The raw numbers
Data source: Paycom Software.
What happened with Paycom this quarter?
Recurring revenue increased 33% year-over-year to $118 million while implementation and other revenue grew 30% to $1.5 million.
Margins expansion drove 42% growth in adjusted EBITDA, which came in at $47 million for the quarter.
Non-GAAP net income was $28 million, or$0.43 per diluted share. These figures rose 43% and 42%, respectively, when compared to the year-ago period.
Paycom ended the quarter with $93 million in cash on $32 million in debt.
During its last earnings report, Paycom had forecast that revenue this quarter would land between $114.5 million and $116.5 million while adjusted EBITDA was projected to come in between $42 million and $44 million. Meanwhile, Wall Street had expected Paycom to report $115.8 million in revenue and $0.41 in EPS this quarter. As you can tell, Paycom managed to handily beat all of these expectations.
What management had to say
CEO Chad Richison was thrilled to report that the company's quarterly revenue surpassed the $100 million mark for the first time. He credited the achievement to the company's unique product solution and terrific execution, stating:
On the company's investor call, Richison provided several examples of companies with thousands of employees that decided to switch to Paycom's platform during the quarter. While he didn't call them out by name, the victims of that client stealing activity are likely to be the payroll processing giants such as Automatic Data Processing and Paycheck.
Looking forward
Management believes that the company's momentum will continue into the second quarter. As a result, management expects the company to post yet another quarter of strong revenue and profit growth. Specifically, Paycom expects revenue to land between $94.5 million and $96.5 million, the midpoint of which represents 29% growth year over year. Meanwhile, adjusted EBITDA is expected to come in between $22 million to $24 million. The midpoint of this range represents growth of approximately 24%.
The company's strong start to the year also allowed management to raise its full-year guidance. For 2017, the company now expects revenue to grow approximately 30% and come in between $426 million to $428 million. That represents a $4 million bump over its prior outlook. Adjusted EBITDA guidance was also raised by $4 million and the new range is $117 million to $119 million, representing growth of roughly 28% at the midpoint.
The better-than-expected quarterly results and bullish outlook caused Wall Street to bid up Paycom's stock to a fresh all-time high in early morning trading following this release. With Paycom continuing to prove that its business is firing on all cylinders, perhaps that optimism is warranted.
10 stocks we like better than Paycom SoftwareWhen investing geniuses David and Tom Gardner have a stock tip, it can pay to listen. After all, the newsletter they have run for over a decade, Motley Fool Stock Advisor, has tripled the market.*
David and Tom just revealed what they believe are the 10 best stocks for investors to buy right now... and Paycom Software wasn't one of them! That's right -- they think these 10 stocks are even better buys.
Click here to learn about these picks!
*Stock Advisor returns as of May 1, 2017
Brian Feroldi owns shares of Paycom Software. The Motley Fool owns shares of and recommends Paycom Software. The Motley Fool recommends Automatic Data Processing. The Motley Fool has a disclosure policy.