Paris Terror: Global Economic Impact Seen as Temporary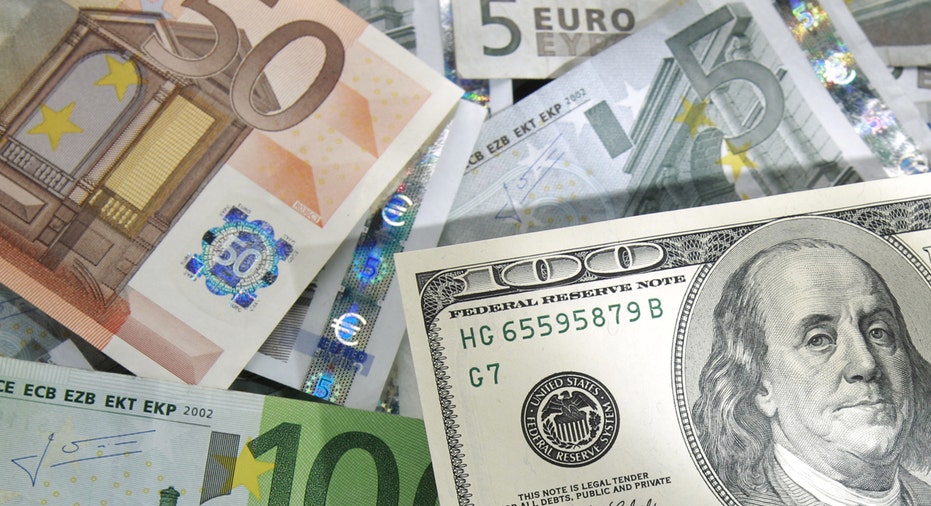 The terrorist attacks in Paris will dominate headlines and could well forge new political and military narratives in Europe and the Middle East, depending on how France and its allies respond.
But, unlike natural disasters such as tsunamis, earthquakes and hurricanes, the tragedy isn't likely to have a long-term negative impact on the regional or global economy and financial markets.
"History says, but does not guarantee, that market weakness following such horrible events is typically short lived," said Sam Stovall, U.S. equity strategist at S&P Capital IQ.
That may sound brusque given the grief and shock felt in France and being expressed around the world, but the reality of how financial markets generally respond to terrorist events should offer some relief because Europe has been hovering on the brink of recession for months. If history is any indication, the terror in Paris won't be a catalyst for pushing Europe over the edge.
Terrorist attacks, "while more abhorrent than acts of nature, caused the markets to fall even less on average" than other shocks to the financial system in recent decades that have led to short-term market turmoil, said Stovall.
Regarding Friday's attacks in Paris, which left at least 129 dead in a series of coordinated bombings and shootings across France's capital, Stovall said, "we don't see these terrorist actions causing substantially more weakness to the global economy."
"Modest" Potential Impact
Stock market declines, if they occur at all, will probably be temporary, he added. Indeed, U.S. equities were solidly higher Monday following the lead of the major European indexes which opened hours earlier. The Dow Jones Industrial average, the S&P 500 and Nasdaq indexes were all in the green in mid-morning trading. More tellingly perhaps, France's CAC 40, Germany's DAX and Britain's FTSE 100 indexes all showed resilience Monday, moving higher despite the frightening news out of Paris.
"Expectations are that (the attacks) will have a modest potential economic impact and, as a result, markets have the potential to look through this over the very near term," Eric Wiegand, senior portfolio manager at the Private Client Reserve at U.S. Bank in New York, was quoted by Reuters.
Since World War II, following an array of market shocks, ranging from the Sept. 11, 2001, terrorist attacks to Pearl Harbor to the assassination of President John F. Kennedy, the S&P 500 experienced an average one-day decline of more than 2%, and then fell 6% before bottoming out 11 days later, according to data from S&P Capital IQ.
"The market got back to breakeven in less than a month, however, after investors concluded that most shocks would not result in recession," Stovall explained.
Markets tend to revive quicker following shootings and bombings, according to S&P's data, probably because these events – the March 2004 Madrid train station bombing and the July 2005 London subway bombing, for example -- tend to have more of an emotional impact than an economic or logistical one.
Tsunamis, earthquakes and hurricanes, on the other hand, can devastate entire geographical regions, disrupt supply chains and wipe out communication lines and thus the economic damage is usually more deeply felt.
Still, economies bounce back.
"As horrific as these events are – and this is truly awful – economic activity does tend to be pretty resilient," said Howard Archer, chief European and UK economist for IHS Global Insight.
Limited and Temporary
Archer said the economic impact will naturally be felt far greater in France, and specifically Paris, where shops and businesses will be closed while the city remains essentially on lockdown. In addition, tourism could fall off if the attacks scare off visitors.
"However, experience from the London subway and bus bombings in 2005 as well as the Madrid train bombings in 2004 suggest that the economic impact should be limited and temporary," he added.
In fact, after a short drop off in the number of visitors to London in the summer of 2005, tourism quickly picked up and the number of visitors to the UK rose by 5% from the prior year in the quarter that followed the July attack.
The impact of the Madrid attack a year earlier, which killed 191 and left more than 2,000 injured, was also temporary. The Bank of Spain noted in an economic report shortly after the bombing "that the attacks of March 11 have not affected the pattern of growth in any significant manner, and consumer and business confidence seem to have remain unchanged."
Europe (and France in particular) has been struggling through difficult economic times. The European Union has been warding off recession while dealing with a series of debt crises and the fallout from the 2008 financial crisis. The French economy, after contracting earlier this year, returned to growth in the third quarter, assisted by recent stimulus policies initiated by the European Central bank including low interest rates and a bond purchasing program known as quantitative easing.