Panthers to Down Eagles in Basement Brawl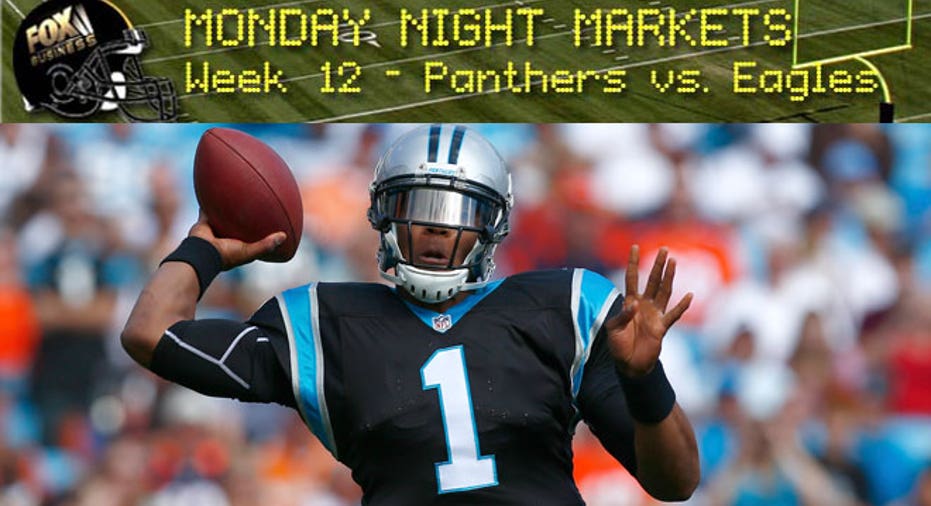 The NFL's week 12 comes to a close with the Carolina Panthers (2-8) heading to Lincoln Financial Field to take on the Philadelphia Eagles (3-7).
The Panthers come in behind sophomore QB Cam Newton who has been playing beneath expectations completing 57% of his passes with a QB rating of 79.0, 27th in the NFL. Newton is averaging 39.4 yards per game on the ground so look for a heavy dose of the run game with Newton and RBs Jonathan Stewart and DeAngelo Williams coming up against the Eagles' 18th ranked run defense, which is allowing 118.3 yards per game.
One of the key matchups for the game will be Pro Bowl WR Steve Smith and Philly CB Nnamdi Asomugha. Asomugha has struggled against some premier receivers this year and is sure to be targeted often. While the Carolina defense has been mediocre allowing an 18th ranked 350.7 yards per game, it comes up against a shaky Eagles offensive line. Look for DE Charles Johnson who has 8.5 sacks so far to get some pressure on Eagles' rookie QB Nick Foles.
The Eagles offense has been rocked by injuries losing QB Michael Vick and RB LeSean McCoy. Foles gets his second start and looks to get past his two-interception, no touchdown game against the Redskins last week where he completed only 45.7% of his passes.
With the patchwork offensive line that has given up 33 sacks, rookie RB Bryce Brown, who is getting his first start, will be a key player in trying to keep the pressure off of Foles  Brown is averaging 4.4 yards per carry and has 32 rushes for 141 yards so far this season. On the defensive side, one of the key matchups to watch is the Eagles pass rush, led by DEs Trent Cole and Jason Babin, who have combined for 6 sacks. They will look to get around tackles Jordan Gross and Byron Bell to put pressure on Newton and force mistakes.
FOX Business has evaluated the win/loss and stock market statistics over the past 20 seasons of Monday night NFL games and come up with a Monday Night Markets (MNM) score for each team based on their record and the prior week's market activity. Let's take a look at what the markets have to say.
The Dow Industrials rose sharply last week, posting a 3.35% gain and snapping a four week losing streak. The S&P 500 was up as well, closing out the week with a 3.62% gain, its first in three weeks.
Last week's abbreviated session was lifted by a better-than-expected report on housing starts and optimism that a compromise could be reached to avoid the impending Fiscal Cliff.
Over the past 20 years, the Panthers have played nine Monday night games and based on our calculations have a Monday night rank of .600 when the Dow closes the prior week up, and .675 when the S&P 500 is up, giving them a MNM rank for this week of .675.
During the same 20-year period, the Eagles have played 33 Monday night games and have a rank of .353 when the Dow is up and .400 when the S&P 500 is up, giving them a MNM rank this week of .377.
Monday Night Markets picks the Carolina Panthers on the road over the Philadelphia Eagles.
Week 12 FBN Staff Picks:
Panthers @ Eagles
The Monday Night Markets (MNM) rank is derived by taking the number of games won during each market condition of up or down during a twenty-year period, over the total number of games played. Each result for the Dow and S&P are averaged to determine a final rank between 0 and 1.