Panera surges to record as Wall Street eyes payoff from technology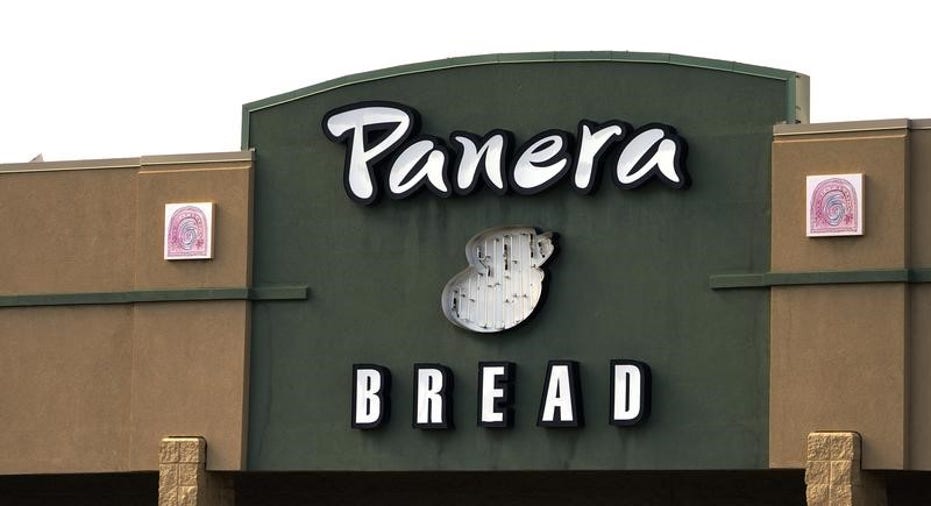 Shares of Panera Bread surged to a record high on Wednesday and were on track for the biggest one-day move in almost two years after the company gave an upbeat forecast and said technology investments at its restaurants were paying off.
The St. Louis, Missouri-based company late on Tuesday reported quarterly results above Wall Street's expectations and offered a strong outlook for 2017. Its stock on Wednesday jumped as much as 9.6 percent before paring gains to trade up 8.3 percent.
Recent investments to add ordering kiosks and other technology upgrades to Panera's retail locations are beginning to show results, company founder and Chief Executive Ron Shaich told analysts on a conference call late on Tuesday.
Such changes may help offset rising labor costs - driven by rising minimum wages and declining unemployment - that have hurt the profits of many restaurant chains.
Following the lead of Domino's Pizza and other pizza chains that have successfully used smartphone apps to drive growth, Panera said a quarter of its sales are now online.
Panera last month said it completed a goal of removing artificial ingredients, which are federally approved, from its menus in U.S. restaurants, in response to customer desire for foods they believe are healthier.
"Panera has really staked its claim on trying to get rid of artificial ingredients," said Maxim analyst Stephen Anderson. "That's been the halo they've had, and they've been able to gain share."
Panera has won attention from mutual fund managers. Seventy-five mutual funds disclosed that they were new owners of the stock in recent quarterly filings, compared with 50 mutual funds that sold all their Panera shares, according to Morningstar.
Panera's stock is up 13 percent so far in 2017, compared with a 7 percent increase in rival Chipotle Mexican Grill , which is trying to win back diners after a series of food safety lapses.
(Reporting by Noel Randewich; Editing by Leslie Adler)