Pandora Premium Is Probably Too Little, Too Late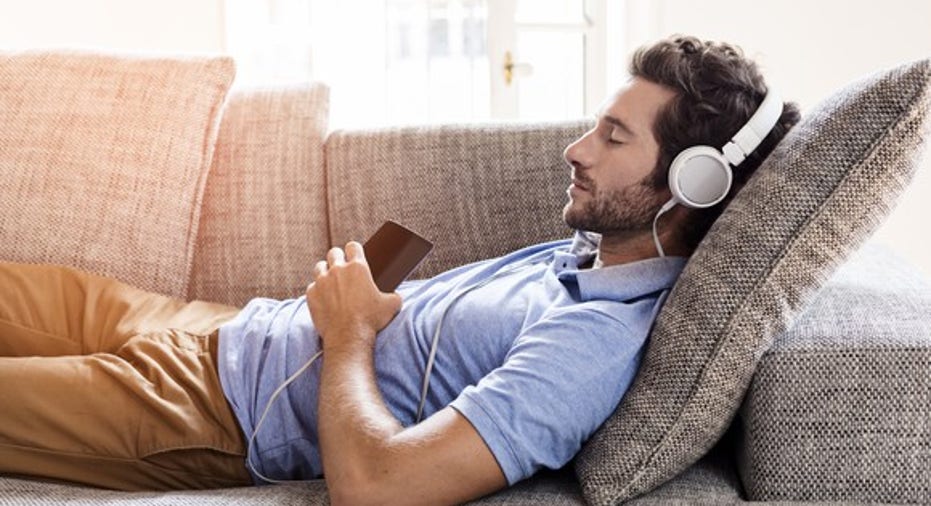 At long last, online radio streamer Pandora Media (NYSE: P) is finally ready to launch its on-demand offering, Pandora Premium. The new service, which was announced in December but is just now launching, will cost $10 and Pandora says it will "change the way you listen to music." Considering the fact that Pandora Premium largely replicates what other $10-per-month, on-demand music streaming services offer, that's unlikely. There are 40 million songs in the catalog, which is comparable to the two big heavyweights; Apple (NASDAQ: AAPL) Music also has 40 million songs while Spotify advertises 30 million.
Pandora Premium will also include Pandora's flagship online radio service that creates stations based on personal preferences. This is a feature that Apple Music and Spotify also offer, although Pandora was the first mover. It's less clear which company has the best algorithm for this, or if users place much value on personalized radio relative to the on-demand aspect.
Image source: Getty Images.
Can Pandora Premium make a dent against Apple Music and Spotify?
Hopping on the on-demand bandwagon
At last count, Apple said in December it had 20 million paid subscribers. Earlier this month, Spotify said it had reached over 50 million subscribers, or about half of its total active user base of 100 million, which includes ad-supported users that use the service for free. The music-streaming industry has been rapidly shifting toward paid and on-demand; paid for the benefit of the industry's economics, and on-demand because consumers like to choose specific songs to listen to.
Spotify may be the market leader in terms of paid subscribers, but Apple Music could be the industry's preferred service since the Mac maker only offers a paid option with no ad-supported tier. According to Pandora's most recent 10-K, it had approximately 4.4 million paid subscribers at the end of 2016, or just 5% of the company's total 81 million active users across all services.
But at what cost?
The pressure will now be on to grow Pandora Premium's subscriber base, since Pandora's cost structure is changing as a result. Specifically, Pandora is on the hook for unspecified minimum payments:
It's notable that some of the licensesrequirePandora to get into on-demand, more evidence that the industry would highly prefer that model.
Throughout Pandora's history, it streamed content based upon statutory licenses created by the Digital Performance Right in Sound Recordings Act of 1995 and the Digital Millennium Copyright Act of 1998 that typically apply to terrestrial radio stations, which earned the ire of much of the music industry. That's why it was such a big deal when Pandora inked direct licensing agreements with major record labels last September ahead of Pandora Premium's unveiling. Pandora said last month that it took just six months to ink these deals.
It's good that Pandora is finally getting into the on-demand streaming market, since that's where consumers are gravitating, but it's also probably too little, too late.
10 stocks we like better than Pandora MediaWhen investing geniuses David and Tom Gardner have a stock tip, it can pay to listen. After all, the newsletter they have run for over a decade, Motley Fool Stock Advisor, has tripled the market.*
David and Tom just revealed what they believe are the 10 best stocks for investors to buy right now... and Pandora Media wasn't one of them! That's right -- they think these 10 stocks are even better buys.
Click here to learn about these picks!
*Stock Advisor returns as of February 6, 2017
Evan Niu, CFA owns shares of Apple. The Motley Fool owns shares of and recommends Apple and Pandora Media. The Motley Fool has the following options: long January 2018 $90 calls on Apple and short January 2018 $95 calls on Apple. The Motley Fool has a disclosure policy.