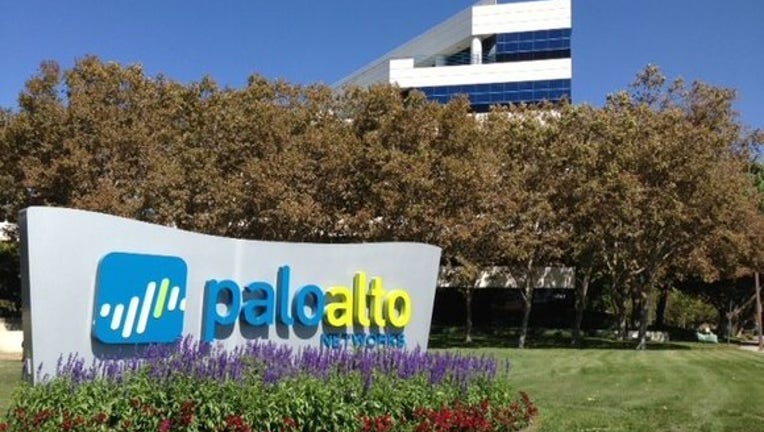 IMAGE SOURCE: PALO ALTO NETWORKS.
Palo Alto Networks(NYSE: PANW)reported fiscal first-quarter 2017 results Monday after the market close. And though the next-gen security specialist technically beat earnings expectations for the 10th straight quarter, shares plunged more than 12% on Tuesday. Let's take a closer look at what happened.
Palo Alto Networks results: The raw numbers
DATA SOURCE: PALO ALTO NETWORKS.
What happened with Palo Alto Networks this quarter?
The top line arrived within Palo Alto's guidance (albeit below the midpoint), which called for revenue of $396 million to $402 million. The bottom line was well above guidance for adjusted earnings per share in the range of $0.51 to $0.53.
Revenue growth was driven by a 10.9% year-over-year increase in product revenue, to $163.8 million, and 56.7% growth in services revenue, to $234.3 million.
Billings grew 33.2% year over year, to $516.9 million.
Based on generally accepted accounting principles (GAAP), Palo Alto Networks incurred a net loss of $61.8 million, or $0.69 per diluted share, widened from a GAAP net loss of $39.9 million, or $0.47 per share in last year's fiscal first quarter. Keep in mindin these early stages of its long-term story, the company forsakes bottom-line profitability in favor of investing to pursue top-line growth and taking market share.
Palo Alto generated cash flow from operations of $203.3 million (up 39% year over year), and free cash flow of $182.4 million (up 43% year over year).
The company signed agreements with multiple service providers in the Asia-Pacific region, including:
Singapore Telecommunications Ltd., whose new Managed Advanced Threat Prevention Service uses Palo Alto's Next-Gen Security Platform to protect large enterprise organizations against cyberthreats.
M1 Limited, which is offering Palo Alto Networks' Next-Gen Firewall as part of its Cyber Security Solution to enterprise customers.
Palo Alto Networks' Traps advanced endpoint protection product received verification that it meets cybersecurity requirements outlined by both Health Insurance Profitability and Accountability Act and the Payment Card Industry Data Security Standard, opening the door for healthcare and financial sector organizations to replace legacy antivirus products with Traps.
The company repurchased around 340,000 shares of common stock at a cost of roughly $146 per share, leaving $450 million remaining under its current repurchase authorization.
Palo Alto ended October with roughly $2.9 billion in cash, cash equivalents, and investments.
What management had to say
Initially, Palo Alto CEO Mark McLaughlin focused on the success of the company's security platform:
During the subsequent conference call, however, McLaughlin acknowledged that the quarter's results "were not as robust as we expected," then elaborated:
Looking forward
For the current quarter, Palo Alto Networks expects revenue of $426 million to $432 million, good for approximate year-over-year growth between 27% and 29%. That should translate to adjusted earnings per share of $0.61 to $0.63. It's worth mentioning -- though we don't pay close attention to Wall Street's near-term expectations -- that, in contrast, analysts' consensus estimates predicted fiscal Q2 revenue of $438.9 million, and adjusted earnings per share near the high end of Palo Alto's guidance range.
But considering the root cause of Palo Alto's underwhelming guidanceisn't related to competition, but rather a longer approval process for increasingly larger deals as it continues to take market share from those competitors, I think Palo Alto Networks investors have no reason to be worried for the company's position today.
10 stocks we like better than Palo Alto Networks When investing geniuses David and Tom Gardner have a stock tip, it can pay to listen. After all, the newsletter they have run for over a decade, Motley Fool Stock Advisor, has tripled the market.*
David and Tom just revealed what they believe are the ten best stocks for investors to buy right now... and Palo Alto Networks wasn't one of them! That's right -- they think these 10 stocks are even better buys.
Click here to learn about these picks!
*Stock Advisor returns as of November 7, 2016
Steve Symington has no position in any stocks mentioned. The Motley Fool recommends Palo Alto Networks. Try any of our Foolish newsletter services free for 30 days. We Fools may not all hold the same opinions, but we all believe that considering a diverse range of insights makes us better investors. The Motley Fool has a disclosure policy.