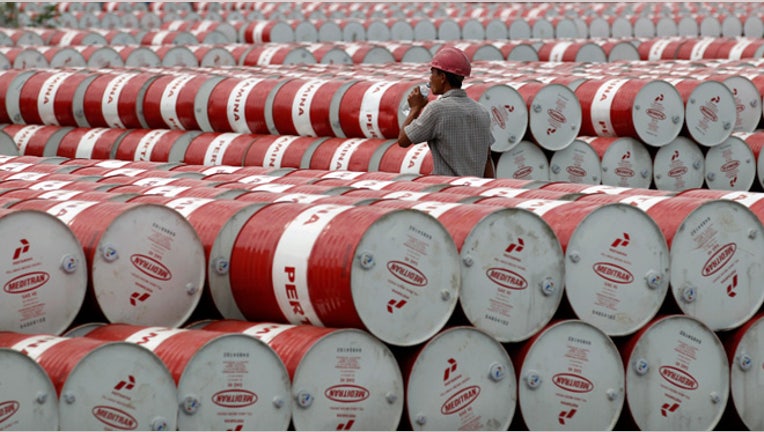 Oil prices plunged as U.S. oil producers proudly served over 9 million barrels of oil per day. In a historic milestone, The Energy Information Administration reported that U.S. oil production went above 9 million barrels a day in the week ended Nov. 7 for the first time since 1983. If you want to know the main reason that oil prices have been plunging, it is because U.S. oil production continues to change the complexion of the world.
The rise in U.S. production and the drop in price are causing major problems for OPEC producers and are going to be testing their resolve. Saudi Arabia seems intent on directly going after U.S. oil producers by letting prices crash in a dangerous game of oil production chicken. Other OPEC members think this is madness and Iran, Algeria and Venezuela are going to appeal to all OPEC producers to try to build a consensus to stand up to Saudi Arabia's production madness.
Yet Saudi Arabia is stubborn. They know it will take more than just an OPEC production cut to dwindle global over supply. They will need Non-OPEC producers to join them. That will be tough as Russia will need all its revenue as it fights its war in Ukraine and Mexico needs cash as well.
Bottom line, by the time OPEC meets they will find a way to remove oil from the market place but the market is betting that it will be too little too late. Add to that the weakening global economy and a rising dollar is pressuring the market.
Still the market felt like it was capitulating a bit. Rising volume after one of the biggest oil routs in decades could rebound. If you want to try to stay short you may want to hedge the shorts with calls.
RBOB gasoline futures also hit a milestone, falling below $2.00 a gallon for the first time since September 2011. That means more price breaks at the pump in the coming weeks.
The sell-off in oil bleed over to the stock market as oil and oil service stocks took hits. It also helped break natural gas. The natural gas filled the gap ahead of today's EIA injection report which should see a 40 BCF injection. The weather outlook for natural gas is still bullish as we are expecting below normal temperatures for the foreseeable future.  The weakness gave the market a chance to fill a gap on the daily charts.
Price Links Video series gives insight across the financial spectrum. https://www.youtube.com/playlist?list=PLDq9JQANqxRxCBaHqunzBT4Frxitjw-XV.