Outerwall Shares Plummet as RedBox Sales Lag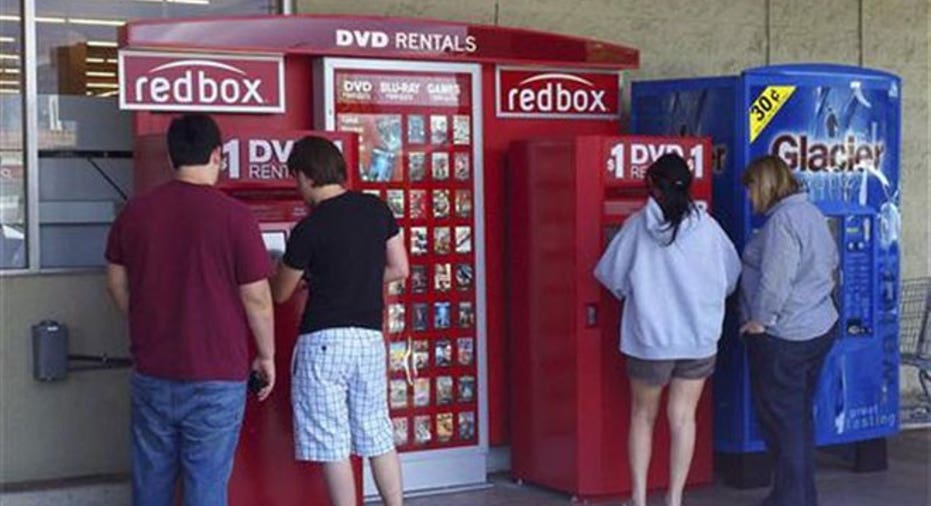 Shares of Outerwall (NASDAQ:OUTR) plummeted 13% on Tuesday as investors continued to react to a narrowed outlook prompted late Monday by disappointing Redbox revenues.
The Bellevue, Wash.-based company, formerly known as Coinstar, provides automated solutions that give customers the ability to convert their coins to cash and rent or purchase video games and movies through self-service kiosks.
However, once believed to be a looming competitor to Netflix (NASDAQ:NFLX) and other streamers, the company's Redbox movie rental sales lagged expectations last quarter, triggering both current-quarter and full-year top- and bottom-line cuts.
While the rate of rentals reached an all-time company high in July with 74 million rentals, a promotional strategy for one-night rentals seemed to backfire, accelerating sales of less profitable short-term rentals over buys.
"Although both rentals and revenue for Redbox increased significantly in July and August over 2012 levels, they were not to our expectations,"  Outerwall CEO Scott Di Valerio said in a statement.
The outlook forced a handful of brokerages to cut target prices anticipating a near-term impact on Outerwall's stock price. JPMorgan (NYSE:JPM) sliced its target on Outerwall to $49 from $50.50, while Northland axed its target to $62 from $81.
Shares of Outerwall were down about 13% to $49 on high volume in early trade.
Outerwall expect third-quarter revenues between $569 million and $589 million, below average analyst estimates of $609 million, according to a Thomson Reuters poll.
It lowered non-GAAP EPS to between 82 cents and 94 cents from an earlier $1.36 to $1.51 a share, below the consensus view of $1.45.
The kiosk operator now sees fiscal 2013 EPS of $4.72 to $5.12 on sales of $2.27 billion and $2.34 billion, below average estimates of $5.90 a share and $2.38 billion.