Oshkosh to Cut 900 Jobs in Defense Unit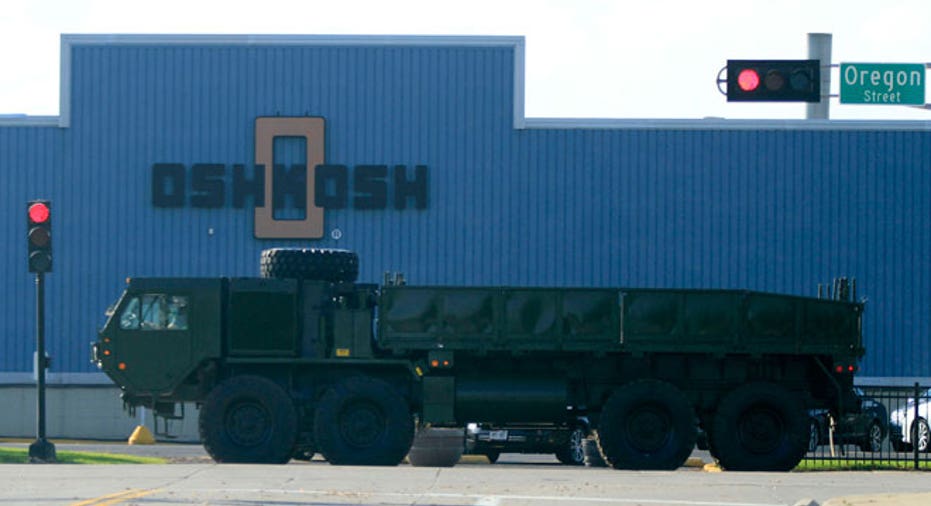 Truck maker Oshkosh (NYSE:OSK) said Tuesday afternoon it plans to cut a total of 900 positions in its defense division starting in June, citing a decline in production amid reduced budgets at the U.S. Department of Defense.
The layoffs will consist of 700 hourly workers and 200 salaried positions. Wisconsin-based Oshkosh said the unit will employ about 2,800 people following the cuts.
Domestic military vehicle production is expected to decline "significantly as the year progresses," Oshkosh said in a statement, mainly due to military budget cuts and a return to peacetime spending levels. Daily production volumes are projected to fall by 30% this summer.
"These were difficult, but necessary decisions," John Urias, president of Oshkosh's defense unit, said in a statement. He also noted that his division was able to maintain hiring through the recession. "However, circumstances have now changed," he said.
"We have taken numerous actions to lessen the impact, including insourcing work customarily done externally, thus saving more than 165 production jobs," Urias added.
A recovering housing market has boosted revenue at Oshkosh, which makes specialty trucks for use by the construction industry, military, law enforcement and emergency personnel. In January, the company reported a 20% surge in first-quarter earnings, despite weaker performance in its defense segment.
Oshkosh shares were down five cents at $39.36 in mid-afternoon trading. The stock is up more than 34% so far this year.