Oscar Munoz, Other Airline Executives To Testify in Washington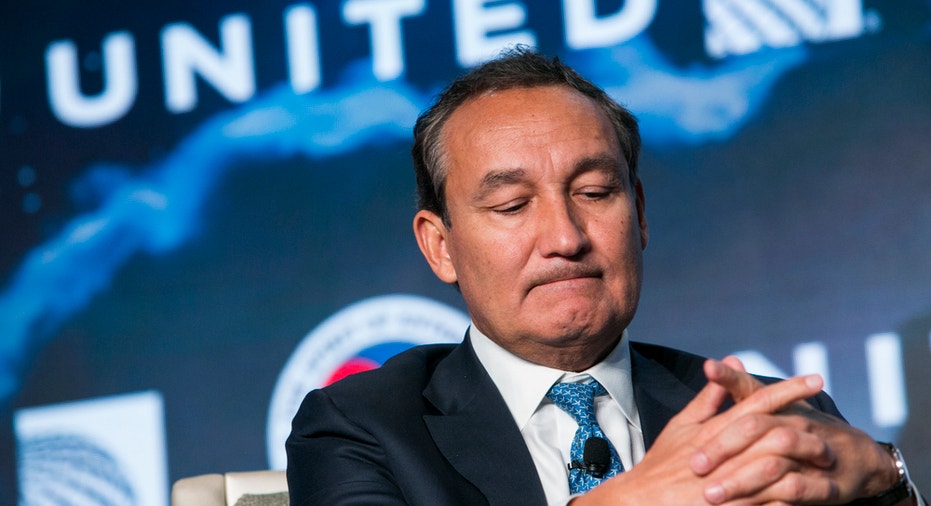 Oscar Munoz, chief executive of United Continental Holdings Inc., is set to face harsh questioning from lawmakers Tuesday over the carrier's customer service polices, in his first public appearance since the forcible removal of a passenger from an overbooked United flight.
The hearing comes several days after United said it would change a number of its policies affecting overbooking and passenger removal, after reaching a settlement for an undisclosed amount with the passenger, Dr. David Dao, who was injured during the incident.
Since the incident in early April, which was captured on social media and sparked global outrage, airlines across the industry have come under scrutiny and begun taking steps to address customer dissatisfaction with policies such as involuntary bumping.
United has also moved to make broader corporate changes, including a new bonus structure for executives and a decision to no longer give Mr. Munoz the chairmanship next year. Mr. Munoz has sent emails to United's frequent-flier members, apologizing and promising changes he says will improve service, and he has repeatedly apologized in staff memos and media interviews.
But lawmakers have lined up with calls for a revamped passenger bill of rights or proposed legislation to tackle issues raised by the United incident and wider consumer concerns about crowded planes and mounting fees for checked luggage and ticket changes. For example, Sen. Chris Van Hollen (D, Md.) introduced the proposed Customers Not Cargo Act, designed to bar passengers from being removed after boarding to free up seats for others, policies already addressed by United and American Airlines Group Inc. in the past month.
President Donald Trump has called the incident "horrible" and called for airlines to offer more money to get passengers to voluntarily accept alternative flights. The U.S. Department of Transportation launched a review of United's booking policies in the wake of the incident.
Mr. Munoz heads a list of executives from four big carriers called to testify Tuesday before the House Committee on Transportation and Infrastructure, which has responsibility for airlines. Scott Kirby, United's president and the executive in charge of operations, is also expected to appear.
Also slated to speak are senior executives of Alaska Air Group Inc. and Southwest Airlines Co., as well as an aviation consultant for the Consumers Union.
American Airlines, which is sending its senior vice president of customer experience to Washington, had its own incident last month, when one of its flight attendants and a passenger with two small children got into a disagreement over the woman's stroller -- an incident that was captured on social media. American apologized right away and put the woman and her children on a different flight, upgraded the family to first class to their final destination overseas, provided a full ticket refund and a voucher good for future travel.
Southwest said last week that it would end overbooking by the end of June, citing the United incident for a decision to move faster to get rid of the policy. Southwest denied boarding to more passengers on an involuntary basis last year than American, Delta and United combined, reflecting a drop in the number of passengers who don't show up.
On Thursday, the Senate Subcommittee on Aviation Operations, Safety and Security plans a separate hearing on consumer protections and the state of airline travel. It hasn't released the witness list.
--Doug Cameron contributed to this article.