Organovo Holdings Inc.'s 36% Ascent in 2016 Can Be Attributed to These 3 Factors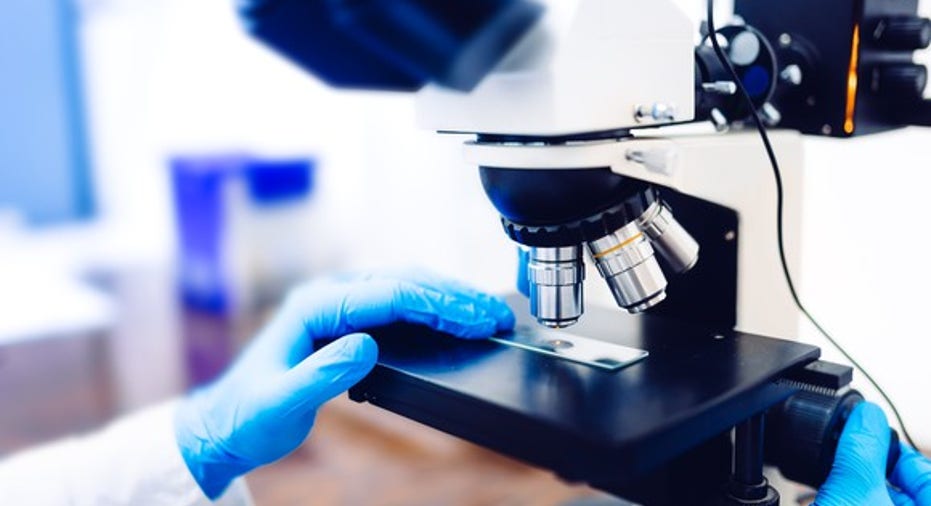 Image source: Organovo Holdings.
What happened
Shares of Organovo Holdings (NASDAQ: ONVO), a life sciences company primarily focused on the development of bioengineered human tissues for the pharmaceutical and research industries, surged 36% in 2016 according to data from S&P Global Market Intelligence. The reason for Organovo's standout year can be traced to three factors.
So what
As outlined by my Foolish colleague Keith Speights, the biggest catalyst for Organovo in 2016 was the commercial launch of its ExVive human kidney tissue assay in September. Organovo's human kidney tissue product joins its ExVive human liver tissue assay as its only marketed products. These assays can be quite handy to drug developers since they can help determine tissue toxicities without having to run costly, time-consuming preclinical and/or phase 1 trials. Organovo's management team believes its kidney assay could bring in $100 million annually in peak sales, if not more.
Secondly, Organovo's top and bottom lines are finally beginning to show improvement with sales of its liver assay maturing and its kidney assay kicking off. For instance, after reporting $1.5 million in fiscal 2016 sales, the company now expects between $4.5 million and $6.2 million in full-year revenue in fiscal 2017. With a net cash utilization of between $31 million and $34 million, Organovo has about two years of cash runway left before it may need to seek additional financing. By then, sales of its core products may have roared even higher.
Finally, Organovo has been a busy bee when it comes to collaborations and agreements. In addition to recognizing revenue from its collaboration with Merck, announced in 2015, Organovo announced collaborations with the University of California, San Francisco to develop 3D bio-printed tissues for skeletal disease research, and in December signed a distributor agreement with Cosmo Bio in Japan for its NovoView Preclinical Services. The point of these collaborations and agreements is to get its name out into the mainstream, and to that end Organovo appears to be doing a good job.
Image source: Getty Images.
Now what
The big question, though, is whether Organovo can take its Star Trek-like technology and apply it to the business world to make money. Even though we're seeing a nice surge in revenue and a slight decline in net operating losses, Organovo isn't anywhere near being profitable on a recurring basis. In fact, Wall Street's prediction of $31 million in sales by 2019 probably won't be enough to put Organovo into the black. This means Organovo is going to need more cash at some point in the future, which probably means more share offerings that dilute existing investors.
On the other hand, Organovo has technology with the capability to really save drug developers money. What's unanswered at this point is whether it'll catch on. While I'd certainly like it to from the standpoint that it quickens the drug-development process and makes it safer, my brain also tells me that we're very early in the game and Organovo has a lot to prove before it's investment-worthy. Until we see additional drug developers latch onto Organovo's assays, or we see a substantive decline in net operating losses, my suggestion would be to monitor Organovo stock safely from the sidelines.
10 stocks we like better than Organovo Holdings When investing geniuses David and Tom Gardner have a stock tip, it can pay to listen. After all, the newsletter they have run for over a decade, Motley Fool Stock Advisor, has tripled the market.*
David and Tom just revealed what they believe are the 10 best stocks for investors to buy right now... and Organovo Holdings wasn't one of them! That's right -- they think these 10 stocks are even better buys.
Click here to learn about these picks!
*Stock Advisor returns as of January 4, 2017
Sean Williamshas no material interest in any companies mentioned in this article. You can follow him on CAPS under the screen nameTMFUltraLong, and check him out on Twitter, where he goes by the handle@TMFUltraLong.The Motley Fool has no position in any of the stocks mentioned. The Motley Fool has a disclosure policy.