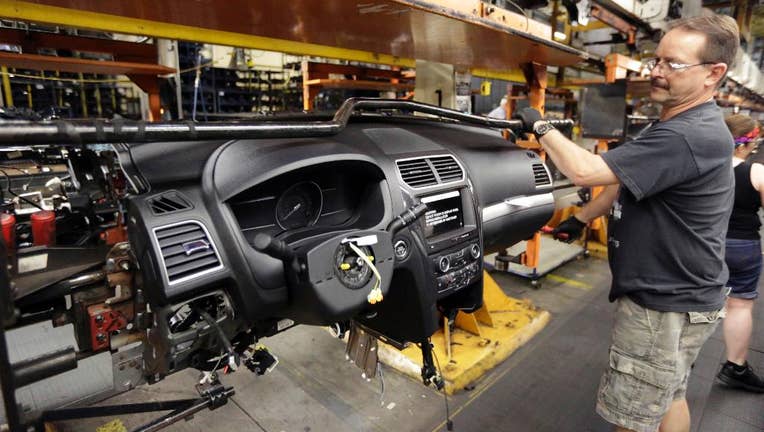 The Commerce Department releases its July report on durable goods. The report will be issued at 8:30 a.m. EDT Wednesday.
ORDERS DOWN: The expectation is that orders fell 0.4 percent in July, according to a survey of economists by data firm FactSet.
AIRCRAFT BOOST: Orders were up 3.4 percent in June, reflecting a surge in demand for commercial airplanes, an extremely volatile category.
Excluding the volatile transportation sector, economists are looking for a modest 0.4 percent gain in orders for durable goods, defined as products expected to last three years or more. That would follow a 0.6 percent rise in orders excluding transportation in June.
A category that serves as a proxy for business investment plans rose a modest 0.7 percent in June after falling the two previous months, providing evidence that U.S. manufacturing has hit a soft patch.
Manufacturing has been held back this year by a rising dollar and falling oil prices. The higher value of the dollar against foreign currencies makes U.S. goods more expensive and less competitive in major export markets. The lower oil prices have led energy companies to scale back their investment plans.
The overall economy, as measured by the gross domestic product, grew at a slight annual rate of 0.6 percent in the January-March quarter before reviving to a growth rate of 2.3 percent in the April-June period. Many economists believe the second-quarter figure will be revised higher to above 3 percent when the government issues its second look at spring GDP on Thursday.