Orbital ATK Inc's Satellite Systems Sends Earnings into Orbit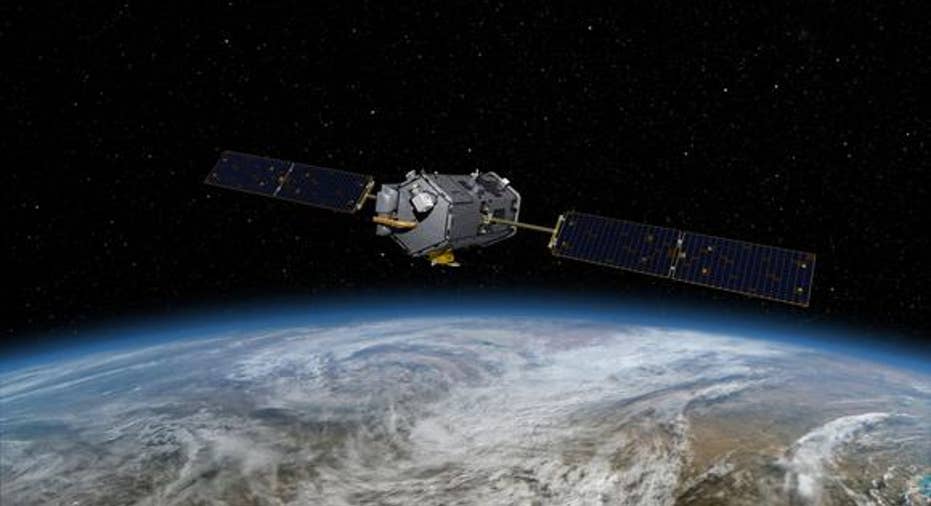 Image Source: Courtesy of Orbital ATK
Orbital ATK started 2016 on a solid note, delivering first-quarter results that were within its expectations. While its revenue was a bit weaker than the first-quarter of last year, that's mostly due to the timing of some of its projects. Meanwhile, earnings were much stronger than last year, thanks in part to the strength of its Satellite Systems Division. Overall, the company's solid performance has it on pace to meet its full-year targets.
Orbital ATK results: The raw numbers
| | Q1 2016 Actuals | Q1 2015 Actuals | Growth (YOY) |
| --- | --- | --- | --- |
| Adjusted Revenue | $1.065 billion | $1.116 million | -4.6% |
| Adjusted operating income | $125.6 million | $116.7 million | 7.6% |
| Adjusted EPS | $1.31 | $1.14 | 14.9% |
SOURCE: Orbital ATK.
What happened with Orbital ATK this quarter?Orbital ATK reported a somewhat mixed quarter.
Orbital's Flight Systems Group was a bit weaker, with adjusted revenue slipping 2.8% to $356 million. However, adjusted operating income was much stronger, increasing by 11.8% to $50 million thanks to higher revenue and stronger profit margins in the Launch Systems Division.
The company's Space Systems Group was also a bit weaker, with adjusted revenue decreasing 13% to $437 million. Adjusted operating income, likewise, was lower, falling 23.1% to $39.7 million. This weakness was primarily due to higher product shipments in the first quarter of last year.
The Space Systems Group, however, was a bright spot. While revenue was flat year-over-year at $287 million, adjusted operating income soared 40.7% to $31.1 million due to higher profit margins in the Satellite Systems Division.
New order growth was strong, with Orbital ATK recording $2.5 billion in new firm and option contract bookings as well as receiving $720 million in option exercises under existing contracts. That pushed the company's firm backlog up to $8.6 billion, which is up 8% from the year-ago quarter. Meanwhile, its total backlog is up to $14.8 billion, which is 23% higher than last year.
What management had to sayIn commenting on the quarter, CFO Garrett Pierce, noted that,
As Pierce notes, the company delivered a pretty solid quarter, with strong earnings growth offsetting the fact that its revenue can be a bit lumpy. That lumpiness aside, the company still expects to hit its full-year targets because it sees its business strengthening in the second half of the year.
Looking forwardAs Pierce mentioned, Orbital ATK is reaffirming its annual guidance, which is detailed on the table below:
| Guidance | 2016 Guidance |
| --- | --- |
| Revenues ($in millions) | $4,575-$4,650 |
| Operating Income Profit Margin | 11%-11.5% |
| Diluted Earnings Per Share | $5.25-$5.50 |
| Free Cash Flow ($in millions) | $275-$325 |
Data Source: Orbital ATK.
At the midpoint, this guidance reflects revenue growth of 2.2% over 2015, while earnings per share is expected to increase by 7.1%.
The article Orbital ATK Inc's Satellite Systems Sends Earnings into Orbit originally appeared on Fool.com.
Matt DiLallo owns shares of Orbital ATK. The Motley Fool recommends Orbital ATK. Try any of our Foolish newsletter services free for 30 days. We Fools may not all hold the same opinions, but we all believe that considering a diverse range of insights makes us better investors. The Motley Fool has a disclosure policy.
Copyright 1995 - 2016 The Motley Fool, LLC. All rights reserved. The Motley Fool has a disclosure policy.