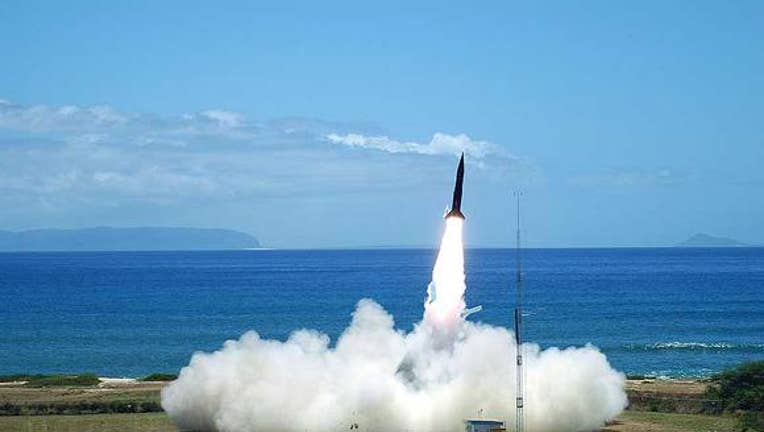 Image source: Courtesy of Orbital ATK.
Orbital ATK finished 2015 on a strong note, delivering strong fourth-quarter results late Monday night. The company beat its own guidance across the board, while also recording strong new order bookings that lay the foundation for future periods. Because of that, it believes it has excellent visibility into what lies ahead, giving it confidence that 2016 will be an even stronger year.
Orbital ATK results: The raw numbers
Data source: Orbital ATK.
What happened with Orbital ATK this quarter?Orbital ATK reported strong results in two of its three groups.
Orbital's flight systems group was very strong during the fourth quarter. Adjusted revenue was up 8.7% year over year to $386 million, while adjusted operating income rocketed higher by 71.5% to $51.7 million. This was primarily due to higher launch vehicles division revenue as well as an increased profit margin in that same division.
The space systems group was also very strong, with revenue increasing by 3.5% from the year-ago quarter to $327 million. Adjusted operating income, meanwhile, soared 526.7% to $26.8 million thanks to improved profitability within the company's civil and defense satellite division.
The strength in those two groups helped offset some weakness in the defense systems group, where revenue slumped 5% to $422 million. That said, adjusted operating income did improve by 4.9% to $50.9 million thanks to the timing of contracts in many of its divisions.
Orbital also reported robust new orders, resulting in a book-to-bill ratio of 116%, which implies that revenue will grow in future periods.
What management had to sayIn commenting on the quarter, CEO David Thompson said:
The company's strong showing in the fourth quarter pushed its results above its updated full-year guidance in every category:
Data source: Orbital ATK.
The higher profit margin was really the key to stronger earnings and cash flow. Driving that improvement was the company's ability to exceed its cost synergies target relating to the merger between Orbital and ATK.
Looking forwardOrbital ATK sees that merger continuing to pay dividends in 2016, with CFO Garrett Pierce noting that "as we look forward to 2016 and beyond, we expect to continue to see benefits from the merger in terms of additional cost and revenue synergies that will propel margin expansion, top-line growth and continued robust free cash flow."
That belief is reflected in the company's guidance:
Data source: Orbital ATK.
At the midpoint, that guidance reflects revenue growth of 2.2% to go along with even stronger earnings-per-share growth of 7.1%.
The article Orbital ATK Inc. Earnings Launch Past Expectations originally appeared on Fool.com.
Matt DiLallo owns shares of Orbital ATK. The Motley Fool recommends Orbital ATK. Try any of our Foolish newsletter services free for 30 days. We Fools may not all hold the same opinions, but we all believe that considering a diverse range of insights makes us better investors. The Motley Fool has a disclosure policy.
Copyright 1995 - 2016 The Motley Fool, LLC. All rights reserved. The Motley Fool has a disclosure policy.