Oracle Net Falls on Strong Dollar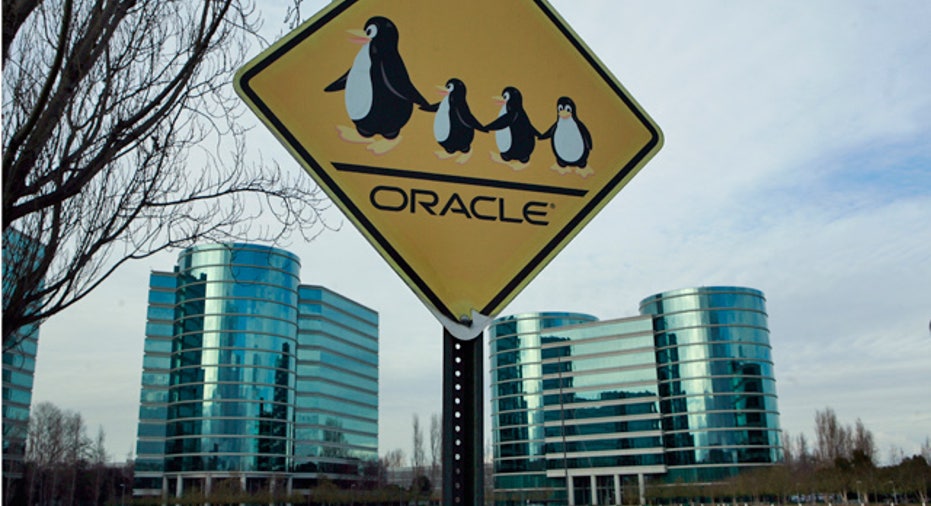 Oracle Corp. earnings fell 14% in the third quarter as the currency crunch offset gains generated by its rapidly growing Web-based, on-demand computing business.
Shares rose 3.3% to $40.18 in recent after-hours trading as the company's per-share earnings exceeded analysts estimates, on an adjusted basis, and Oracle said it was adding $10 billion to its existing stock-buyback plan.
Because Oracle books overseas sales in foreign currencies, the strong U.S. dollar meant that quarterly revenue fell 3%, rather than rise 1% had it been measured in constant currency.
The Redwood City, Calif., maker of business software has beefed up its cloud offerings, and that is paying off as customers shift from running applications such as Oracle's databases on their own computers to buying subscriptions for Web-based applications.
In the latest quarter, Oracle's total cloud revenue rose 40% to $735 million. The company said the cloud revenue would actually have gained 44% if not for the impact of the strong dollar.
To offer those cloud services, Oracle is spending heavily to build the capital-intensive datacenters necessary to run the business. In the latest quarter, Oracle spent $1.6 billion on capital expenditures, up from $948 million in the year-earlier period.
Oracle is building that cloud business to replace its conventional software business, which continues to shrink. Revenue from new software licenses slid 15% to $1.68 billion in the quarter, or 11% lower in constant currency
For the period ended Feb. 29, Oracle reported a profit of $2.14 billion, or 50 cents a share, down from $2.5 billion, or 56 cents a share, a year earlier. Excluding stock-based compensation and other items, per-share earnings were 64 cents. Oracle had forecast per-share earnings on an adjusted basis between 63 cents and 66 cents.
Revenue dropped 3% to $9.01 billion from $9.33 billion. Oracle had forecast revenue growth between flat to up 3% for the third quarter,
Analysts surveyed by Thomson Reuters expected, on average, Oracle to earn 62 cents a share on revenue of $9.12 billion.
By Jay Greene