Optum Keeps Sending UnitedHealth Skyward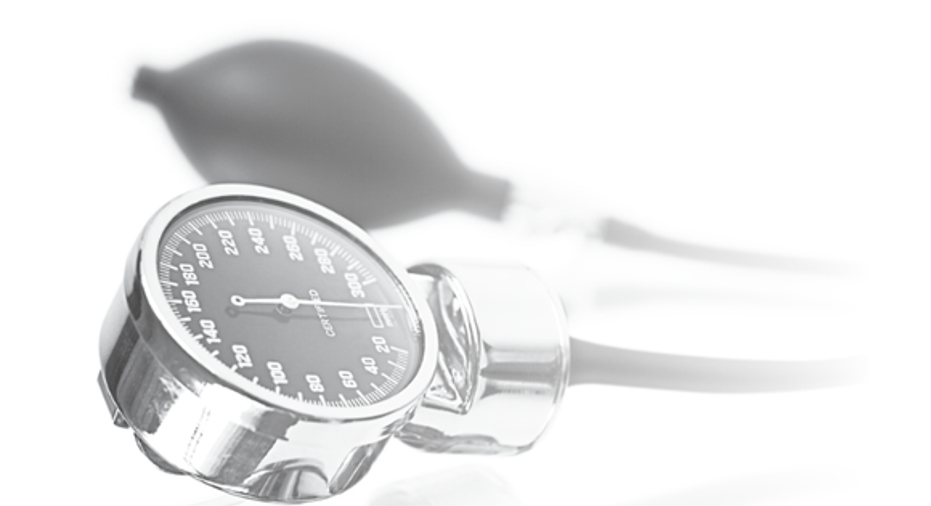 Image source: UnitedHealth Group.
The health insurance industry has had to adapt to the rapidly changing landscape of regulation and government programs delivering healthcare to Americans, and leading insurer UnitedHealth Group has worked hard to make the most of its opportunities. Yet consolidation within the industry has been fierce, with Anthem and Cigna planning a merger that would eclipse UnitedHealth in terms of enrollment. Yet coming into Tuesday's first-quarter financial report, UnitedHealth investors still expected to see sizable gains in revenue and earnings, and they weren't disappointed with the insurer's results. Let's take a closer look at the latest results from UnitedHealth and what they say about the future for the company and the health insurance industry.
UnitedHealth grows on all frontsUnitedHealth's first-quarter results maintained the momentum that the insurer has generated in past quarters. Revenue jumped 25% to $44.5 billion, topping calls from investors for less than $44 billion on the top line. Net income rebounded from last quarter's disappointment, producing growth of 14% to $1.61 billion. After accounting for some extraordinary items, adjusted earnings of $1.81 per share were up 17% from the year-ago quarter and topped the consensus forecast among investors by almost a dime.
As we've seen in past quarter, the company's Optum unit was the star of the show for UnitedHealth during the quarter. Revenue at the segment jumped 54%, and each of the Optum sub-segments showed growth of at least 20% on the top line. The OptumRx unit showed the biggest gains due to a combination of acquisitions and organic growth, boosting sales by 72% on a similar-sized rise in adjusted scripts above the quarter-billion mark. The relatively low-margin aspects of pharmacy-care services held back bottom-line growth, but overall, Optum saw its operating earnings jump by almost half year over year, accounting for more than a third of UnitedHealth's total.
On the insurance side, UnitedHealthcare showed more modest revenue growth of 10%. Yet the company boasted 2 million more people that it's serving in the U.S., including 1.3 million in the first quarter alone. UnitedHealth blamed performance of its public-exchange business for a drop in operating margins, but operating income from the segment remained steady. Growth came from both the private and the public sectors, and the company said it was largely able to increase pricing to match rising cost trends in its Employer & Individual business.
UnitedHealth congratulated itself for its solid results. As CEO Stephen Hemsley said, "Our commitment and determination to constantly improve how we serve customers and consumers in health benefits and services is reflected in consistent, market-leading organic growth and strong levels of customer retention."
What's the prognosis for UnitedHealth's future?Investors in UnitedHealth got favorable news on the guidance front as well. The insurer boosted its earnings projections for the full year by $0.15 per share, with new guidance calling for $7.75 to $7.95 per share. However, the changes came largely from nonoperational aspects of the business, with UnitedHealth citing a decreased income tax rate and changes in amortization of its intangible assets. The company expects to post revenue of about $182 billion, clarifying its earlier call for more than $180 billion in sales.
Yet the bigger question looming for UnitedHealth is whether the Anthem-Cigna merger will go through. Mergers involving smaller companies have survived antitrust scrutiny, but the size of the Anthem-Cigna deal has invited more extensive scrutiny. Anthem has focused more on Obamacare insurance exchanges than UnitedHealth has, and if a combined Anthem and Cigna can squeeze more out of Obamacare than UnitedHealth has managed, then it could become a more powerful threat in the industry. Yet with the American Medical Association making efforts to urge regulators not to approve the merger, the deal is far from certain, and UnitedHealth will have to plan for either eventuality in plotting future strategy.
UnitedHealth shareholders were happy about the insurer's results, sending the stock up 1.5% in pre-market trading following the announcement. As long as Optum continues to produce such impressive growth for the company, UnitedHealth appears poised to keep climbing steadily in the future.
The article Optum Keeps Sending UnitedHealth Skyward originally appeared on Fool.com.
Dan Caplinger has no position in any stocks mentioned. The Motley Fool recommends Anthem and UnitedHealth Group. Try any of our Foolish newsletter services free for 30 days. We Fools may not all hold the same opinions, but we all believe that considering a diverse range of insights makes us better investors. The Motley Fool has a disclosure policy.
Copyright 1995 - 2016 The Motley Fool, LLC. All rights reserved. The Motley Fool has a disclosure policy.