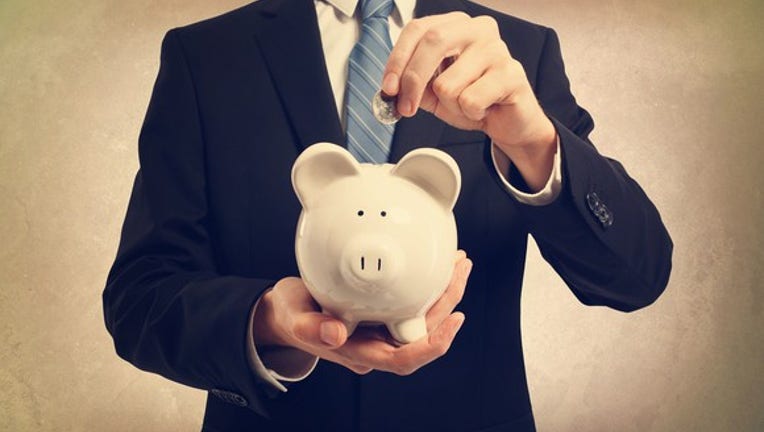 Individual retirement accounts make saving easy -- and tax-efficient! When you open an IRA, you'll unlock the ability to save up to $5,500 per year ($6,500 for people 50 or older) and defer or completely avoid paying any taxes on the gains. But before you can get started stashing away some money, you'll need to open an IRA account at a brokerage firm to start investing in everything from stocks to funds.
Many people choose to self-direct their IRA and thus turn to an online discount broker like OptionsHouse or Merrill Edge to make their investments. Let's look at how these two brokers compare for IRA accounts.
Commissions on every trade
There are middlemen for any kind of financial transaction, but of them, discount brokers clip some of the smallest fees. Online discount brokers offer the ability to make investments for flat fees of $8 or less. Here's how commission structures for OptionsHouse and Merrill Edge work.
Data sources: Company websites.
As you can see, differences in prices are pretty small here, ranging from a nickel on mutual funds to a couple bucks on stocks and ETFs. Realistically, only a few dollars separates the vast majority of discount brokers on pricing, but there is more you should know.
For one, the rate an investor pays can often be lower than the standard price. For instance, Merrill Edge rewards investors with up to 30 free trades for maintaining certain minimums in their brokerage account or in a Bank of America checking or savings account. It may be advantageous to take a careful look at special offers for IRA accounts, given many of the leading brokerages offer a perk just for signing up.
Mutual funds, ETFs, and commission-free choices
Believe it or not, mutual fund selection can vary tremendously from brokerage to brokerage, as some brokers choose which funds they carry. Occasionally, some brokers even allow their customers to buy a particular group of funds and ETFs without paying a commission.
Data sources:Barron's, company websites, and representatives.
There is always some give and take here. Merrill Edge and OptionsHouse offer thousands of funds, but Merrill Edge has far more commission-free mutual funds (2,300-plus) than OptionsHouse has commission-free choices (5). Ultimately, though, what really matters is quality rather than quantity, as free funds that go unused serve no benefit.
Minimum deposit requirement for IRAs
Although client minimums are going the way of the dinosaur, some brokers require that investors make a certain minimum deposit in order to open an account. That said, OptionsHouse and Merrill Edge will let you start up an IRA with whatever you'd like to deposit. As no-minimum IRA brokers, neither turn down new clients over what they start with.
Small amounts add up. Over the course of a working career, $25 per month can add up to more than $80,000 at an average return of 8% per year. Image source: Getty Images.
Foreign stocks and ADRs
You don't need to learn a second language to invest overseas, but you may need to take your portfolio to a different broker.
Most brokers, OptionsHouse and Merrill Edge included, only offer the ability to trade companies that have anAmerican depositary receipt(ADR) on a U.S. exchange. As a general rule, the largest foreign companies (think Credit Suisse large) have ADRs. Most smaller companies have tickers only on their home markets.
If you want to trade more than just the world's largest companies and have the ability to trade on international exchanges, you'll need to shop from the few discount brokersthat offer international trading.
Mobile app reviews
Modern brokerages enable their clients to place trades from anywhere in the world through an app on their mobile phones and tablets. Here's how each broker's users and customers rated their mobile trading apps (as of March 15, 2017).
Data sources: Relevant app stores.
OptionsHouse vs. Merrill Edge for an IRA
While there may be a broker for everyone, there isn't one broker for everyone. The point is that certain features cater to different kinds of investors. Merrill Edge may be better suited for existing Bank of America clients, or those who want more choices in no-transaction-fee mutual funds. OptionsHouse may win over some investors for the simple fact that its commission prices are generally lower, especially when it comes to options trades.
Ultimately, it's all about how a broker's offerings align with your portfolio. To be clear, The Motley Fool does not endorse any particular brokerage, but we can help you find one that's a good fit for you. VisitFool.com's IRA Centerto compare several leading discount brokers on one page.
10 stocks we like better thanWal-MartWhen investing geniuses David and TomGardner have a stock tip, it can pay to listen. After all, the newsletter theyhave run for over a decade, the Motley Fool Stock Advisor, has tripled the market.*
David and Tomjust revealed what they believe are theten best stocksfor investors to buy right now... and Wal-Mart wasn't one of them! That's right -- theythink these 10 stocks are even better buys.
Click hereto learn about these picks!
*StockAdvisor returns as of March 6, 2017The author(s) may have a position in any stocks mentioned.
Jordan Wathen has no position in any stocks mentioned. The Motley Fool has no position in any of the stocks mentioned. The Motley Fool has a disclosure policy.