OptionsHouse vs. Charles Schwab: Discount Brokers for IRAs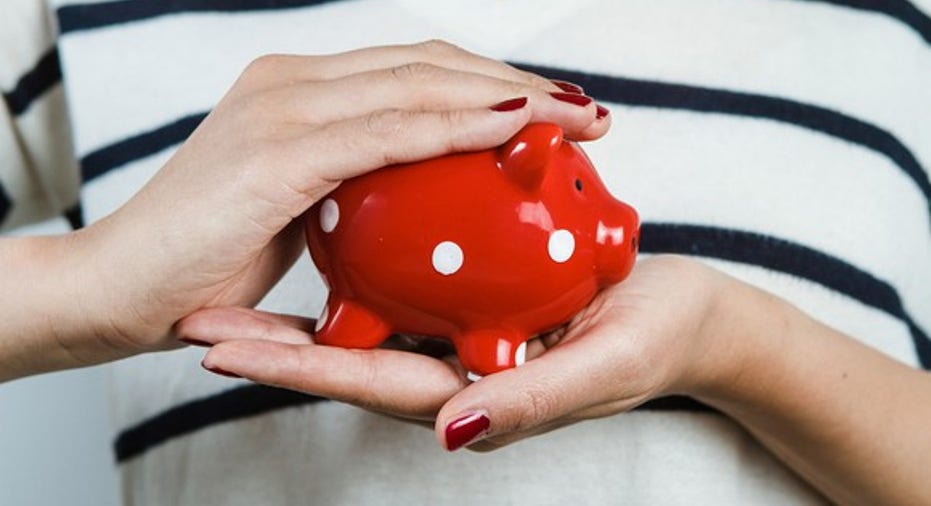 When you're ready toopen an IRA account, a discount brokerage could be a great place to start. Online discount brokers offer a low-cost way to invest in everything from individual stocks to funds, options, and more. But picking a broker for your account isn't a decision you should overlook. Today we'll examine how two popular brokers, OptionsHouse and Charles Schwab, compare for Roth and traditional IRAs.
Commission prices per trade
Commissions vary depending on the type of trade. Stock, ETF, and mutual fund trades are usually flat-rate, while options trades include a variable pricing component based on the number of contracts in your order.
| Brokerage | Stocks and ETFs | Stock Options | Mutual Funds |
| --- | --- | --- | --- |
| OptionsHouse | $4.95 per trade | $4.95 + $0.50 per contract | $20.00 per purchase |
| Charles Schwab | $4.95 per trade | $4.95 + $0.65 per contract | $76.00 per purchase |
Data sources: company websites.
Both OptionsHouse and Charles Schwab have affordable stock, option, and ETF trades. While both have higher mutual fund fees, some mutual funds and ETFs can be bought and sold fee-free. In addition, special offers for IRAs may further reduce your total trading costs when you open a new account.
Mutual funds, ETFs, and commission-free choices
Some brokers make buying certain funds completely free. Of these two brokers, Charles Schwab sets itself apart for having thousands of mutual funds and ETFs that its clients can invest in without paying a transaction fee in any form.
| Brokerage | Total Mutual Funds | No-Load, No-Transaction-Fee Funds (NTF) | Commission-Free ETFs |
| --- | --- | --- | --- |
| OptionsHouse | More than 12,100 | None | 5 (O'Shares) |
| Charles Schwab | More than 5,400 | 3,200 | More than 200 (Schwab, PowerShares, GlobalX, and more) |
Data sources:Barron's, company websites, and representatives.
Depending on how important funds are to your portfolio, the size of a broker's fee-free list could be an important component in choosing a broker for your IRA. After all, transaction fees can add up quickly, and avoiding them could potentially save some investors thousands of dollars over time.
Minimum deposits to open an IRA
Brokerage minimums are declining, but they aren't extinct just yet. That said, OptionsHouse and Charles Schwab are two discount brokers that make it easy to start without emptying your savings. OptionsHouse doesn't have a minimum for IRA accounts, whereas Charles Schwab waives its standard $1,000 IRA minimum when investors commit to making routine monthly deposits of at least $100 per month.
Low and no-minimum IRA accounts are great for beginners and advanced investors alike. Image source: Getty Images.
Mobile app reviews
Here's how each broker's users and customers rated their mobile trading apps, as of March 23, 2017.
| Brokerage | Apple App Store | Google Play |
| --- | --- | --- |
| OptionsHouse | 1.5 stars | 3.1 stars |
| Charles Schwab | 4.4 stars | 3.9 stars |
Data sources: Relevant app stores.
IRA account fees and service charges
Fees vary by broker, but two worth keeping an eye on are maintenance fees (a fee just for having an open IRA) and inactivity fees (for failing to trade enough, per the broker's definition). Neither OptionsHouse nor Charles Schwab charges maintenance or inactivity fees, but keep these fees in mind if you review other IRA brokers.
International stocks and ADRs
If you like investing in foreign companies, you'll need to pay special attention to each broker's service offering. While OptionsHouse and Charles Schwab enable investors to buy and sell American depositary receipts (ADRs) that trade on U.S. exchanges, only Charles Schwab offers the ability to place trades on foreign markets.
From a practical perspective, this means investors can generally invest in the largest foreign companies via ADRs regardless of their broker, but investors who want to buy small-cap foreign stocks will probably need the capability to send orders to foreign stock exchanges.
How OptionsHouse and Charles Schwab compare for IRAs
At the end of the day, either brokerage could be a good fit for different types of investors. OptionsHouse stands out for having low options commissions and lower standard mutual fund transaction fees, but it doesn't offer any fee-free mutual funds and offers only five commission-free ETFs.
Charles Schwab has reasonable commission prices for stocks and ETFs and is a leader in no-transaction-fee and commission-free funds. That said, it wouldn't necessarily be the best choice for funds that aren't on its fee-free list, given its standard mutual fund transaction fee of $76.00.
Ultimately, it's all about how a broker's offerings align with your portfolio. To be clear, The Motley Fool does not endorse any particular brokerage, but we can help you find one that's a good fit for you. VisitFool.com's IRA Centerto compare several leading discount brokers on one page.
10 stocks we like better thanWal-MartWhen investing geniuses David and TomGardner have a stock tip, it can pay to listen. After all, the newsletter theyhave run for over a decade, the Motley Fool Stock Advisor, has tripled the market.*
David and Tomjust revealed what they believe are theten best stocksfor investors to buy right now... and Wal-Mart wasn't one of them! That's right -- theythink these 10 stocks are even better buys.
Click hereto learn about these picks!
*StockAdvisor returns as of March 6, 2017The author(s) may have a position in any stocks mentioned.
Jordan Wathen has no position in any stocks mentioned. The Motley Fool has no position in any of the stocks mentioned. The Motley Fool has a disclosure policy.