Opioid maker seeks dismissal of Alaska lawsuit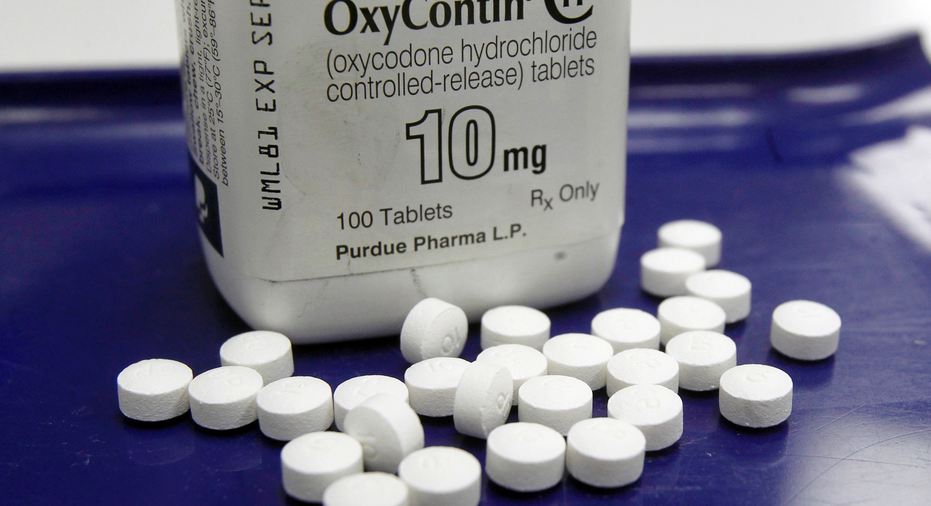 An attorney for Purdue Pharma, the company that makes the prescription opioid painkiller OxyContin, told an Alaska judge Thursday that there is an opioid crisis but the state has no legal basis for trying to pin that crisis on the company.
The assertion came as attorney Mark Cheffo asked Superior Court Judge Dani Crosby to dismiss a lawsuit filed by Alaska against Connecticut-based Purdue Pharma.
Crosby did not rule immediately and gave no timeline for a decision.
The state sued Purdue Pharma and its affiliates last year, alleging deceptive marketing practices.
The state in court filings said Purdue developed "a well-funded and deeply deceptive marketing scheme that targeted prescribers and prospective patients and caused a sea change in how opioids were perceived and prescribed, both in Alaska and nationwide."
Linda Singer, an attorney representing the state, told Crosby that Purdue should be accountable for its "fair share" of the opioid problem. Determining an amount should be a matter for trial, she said.
Purdue and other drugmakers are facing hundreds of lawsuits from governments across the country, claiming the companies played a role in sparking opioid addiction and an overdose crisis that killed 42,000 Americans in 2016.
Drug distributors and pharmacies are named in many of the suits.
Motions to dismiss have been filed by manufacturers in some of the cases, with rulings pending in several of the lawsuits. Requests to dismiss cases in Washington state have been denied.
More than 600 cases filed in federal courts have been consolidated under one judge in Cleveland.
In Alaska, the state alleged that Purdue engaged in aggressive brand promotion, had representatives make "relentless" visits to doctors' offices and had influential experts deliver paid talks and programs often sponsored by Purdue.
Purdue contends the state is trying to hold the company liable while disregarding factors such as a doctor's judgment, a patient's decision on how to use the drug, and the state's decision on whether to cover drug costs through Medicaid.
Attorneys for Purdue, in court filings, also say the state has not identified any doctor in Alaska "who ever read, heard, received, or relied on any purported misrepresentation by Purdue." Cheffo reiterated that point Thursday.
The state has said it's not required by law to specifically reference individual patients or prescribers in seeking to recoup losses or enforce state laws, particularly at such an early stage in a case.
___
Associated Press reporter Geoff Mulvihill contributed to this report from Cherry Hill, New Jersey.