Online-shopping energizes UPS in second quarter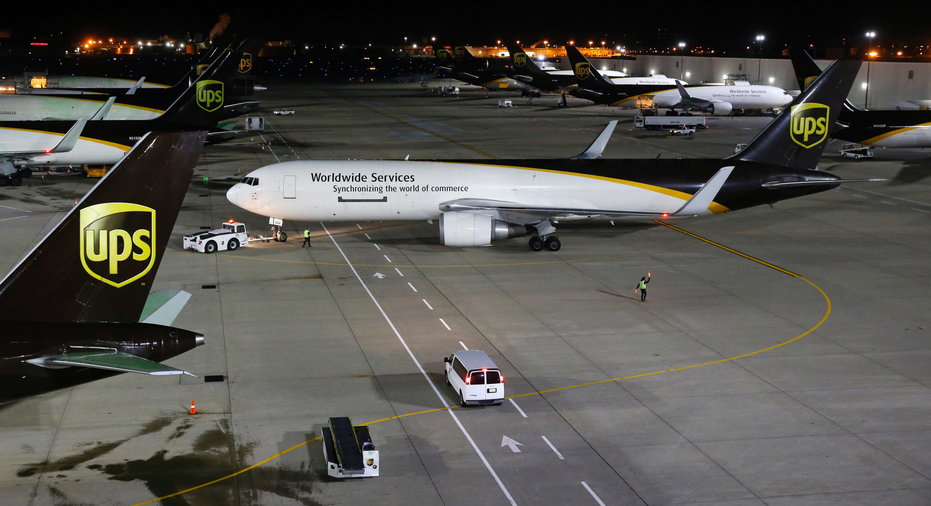 If you buy diapers online later this year, UPS begs you to avoid placing the order right around Thanksgiving or Christmas.
To drive home the point, the company with the big brown trucks will impose special surcharges for shipments during peak holiday weeks.
UPS executives gave more details about their planning for peak season on Thursday as they discussed second-quarter earnings, which rose 9 percent to $1.38 billion.
The profit topped Wall Street expectations, but UPS said earnings in the third quarter will be flat compared with a year ago, and tax benefits that helped fourth-quarter results last year won't be repeated.
UPS shares fell 4 percent, closing down $4.50 at $107.79.
United Parcel Service Inc. and rival FedEx Corp. are riding a boom in online shopping. It's what helped to lift UPS revenue in the crucial U.S. domestic package-delivery business by 8 percent.
Despite the better-than-expected second-quarter profit, UPS on Thursday stuck by its guidance for full-year earnings. That could reflect concern that the June quarter bump was exaggerated by fuel surcharge and workers compensation items, and that currency rates will continue to reduce overseas revenue.
The conservative forecast disheartened investors, who drove shares down 4 percent, to $107.77.
The holiday season is always critical for shippers. The growth of online shopping has filled their planes and trucks but also raised costs.
Dispatching trucks to deliver single packages to homes costs more than bigger shipments to businesses. If the delivery companies make a mistake in forecasting demand, they can wind up unable to carry the load or, on the flipside, overspend on seasonal workers and extra transportation.
UPS is gearing up by expanding and upgrade distribution hubs in Arizona and Kansas, and it broke ground recently on another regional hub in Indiana. The facilities will increase UPS capacity and are highly automated.
CEO David Abney said that e-commerce will continue to be a growing part of the company's business, and that it must work harder with shipping customers to smooth out volumes during the peak season.
Last month UPS announced new fees for shipments in some of the weeks around Thanksgiving and Christmas. The company hopes to prod shippers to time promotions to avoid adding to the holiday bottleneck, especially for routine items. Like diapers.
"Instead of ordering and receiving those diapers the two weeks around Thanksgiving, if that order was made just before that, there is no surcharge," Abney said in an interview.
"Especially Black Friday and that weekend, that's not nearly as much about gifting to others," Abney continued. "That's a whole lot more about people taking advantage of savings and buying for themselves. Sometimes you can delay those shipments and no one gets real concerned about it."
UPS reported that second-quarter profit rose to $1.58 per share. That beat the consensus forecast of $1.46 per share from analysts surveyed by Zacks Investment Research.
Revenue climbed nearly 8 percent to $15.75 billion, topping the analysts' forecast of $15.48 billion.
The Atlanta company stood by its forecast of full-year adjusted earnings between $5.80 and $6.10 per share.
"The results speak well for demand for the business. It just comes down to execution, mainly on the cost side," said Logan Purk, an analyst for Edward Jones. He said the holidays were the wild card in whether UPS can hit full-year targets.
"This has been a heavy investment year in the network, especially on the ground (delivery) side," he said in an interview. "They have positioned themselves to adequately handle booming e-commerce demand."
UPS officials said business has picked up in Europe, where a key competitor, FedEx's TNT Express unit, was hit by a cyberattack in late June that has slowed deliveries. Executives said on a call with analysts that there could be many factors to the pickup. They added that UPS has invested in updating technology to protect company data.
___
David Koenig can be reached at http://twitter.com/airlinewriter