Online shopping boosts UPS profit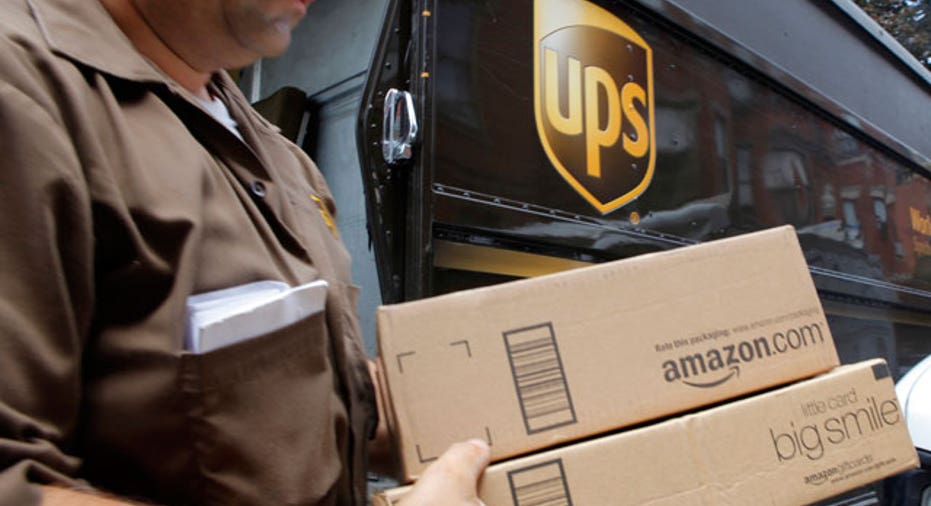 United Parcel Service (NYSE:UPS) said Thursday online shopping activity helped the company post an 8% jump in second-quarter earnings.
An increase in e-commerce deliveries lifted U.S. package revenue by 8% to $9.7 billion, and UPS said it will continue to invest in expanding its network as online orders grow. The company spent $35 million on facility construction and Saturday operations during the period. Total capital expenditures through the first half of the year reached $2 billion.
UPS, the world's largest delivery company, added that domestic revenue per package improved 3% after it raised prices.
Atlanta-based UPS reported a 2.8% increase in overseas revenue, although operating profits dropped roughly 5% on a strong U.S. dollar.
The supply chain and freight unit logged revenue growth of 12%.
UPS earned overall net income of $1.4 billion, or $1.58 per share, up from $1.3 billion in the year-ago quarter. The results beat Wall Street's estimate of $1.47. Revenue grew 7.7% to $15.7 billion.
UPS is forecasting full-year earnings of $5.80 to $6.10 per share. Analysts are looking for $5.95 per share on average.
Shares fell 4.1% to $107.69 in recent trading. UPS is down 6% this year.