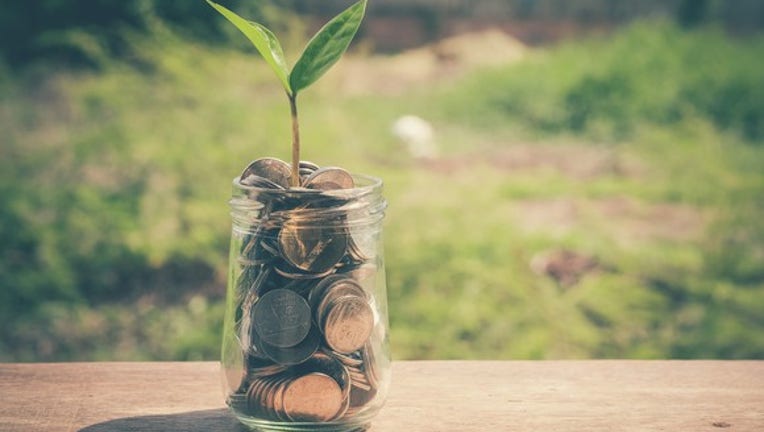 Long before online discount brokers brought Wall Street to your home through the internet, brokers gathered at a New York coffeehouse to make trades. It's safe to say that things have gotten a lot better since the 1800s, but there are a few steps to making your first investment -- for one, you'll still need to open a brokerage account to place your trades.
Today, we'll compare two online discount brokers, Capital One and Charles Schwab, on features that are important to long-term investors.
Trading costs and commissions
The basic promise of every discount broker is that they can change lower commissions than full-service brokers. While price isn't everything -- the difference between brokers is shrinking over time -- we do think it's important to have an idea of what you'll pay before opening an account. The table below shows the prices of different kinds of trades at Capital One and Charles Schwab.
Data sources: Company websites.
To be clear: These are the published standard commission prices. It's likely that your average trading cost might be lower than reflected above.
For example, Capital One's Sharebuilder service allows you to buy stocks for as little as $3.95 per trade. Its PortfolioBuilder service can be used to buy a complete portfolio of multiple stocks, ETFs, and funds for as little as $18.95.
Savvy investors will also find that special offers for traditional brokerage accounts and IRA brokerage accounts can further reduce the true cost of your average trade. Plus, as I'll explain, both brokers have some investments you can trade for free!
Commission-free ETFs and NTF funds
It's becoming common for brokers to waive fees on certain ETFs and mutual funds. These select funds are generally called commission-free ETFs and no-transaction-fee (NTF) mutual funds.
Data sources: Company websites.
Depending on your needs, you can find plenty to like about commission-free options at either brokerage. Charles Schwab offers a longer list of free ETFs and mutual funds, but we'll point out that if a particular ETF or fund isn't on its list, then it would incur Schwab's standard commissions, which are higher than Capital One's commission prices.
Account minimums
Charles Schwab and Capital One are both very accessible to investors of all experience levels and net worth. Both brokers are so-called "no-minimum" brokers, meaning that they don't require a certain minimum initial deposit to open an account. Whether you have $1 or $100,000, you can open an account to start investing.
Depositing more than the bare minimum may give you an advantage when it comes to special offers. With cash bonuses and savings that can tally up to $2,000 or more, it'd be wise to check out special offers for brokerage accounts and IRA accounts before signing up.
No-minimum brokers enable you to start growing your wealth with a modest initial deposit. Image source: Getty Images.
Trading platform
We practice a long-term philosophy at The Motley Fool. We don't actively trade our stocks, and we generally believe that investors can earn higher returns by lengthening their holding periods. We like to find great businesses that we want to invest in for periods spanning years, not days or weeks.
For this reason, we find that virtually any broker can meet our simple trading needs, and we don't have a strong preference for any given trading platform. Truthfully, personal preference and opinion go a long way here, so we'll let you be the judge. We just don't think a trading platform is all that relevant to the long-term investor.
International stocks and ADRs
If investing in foreign companies is important to you, you'll want to closely examine the differences between Capital One and Charles Schwab. The table below summarizes which investments you can trade at either brokerage.
Data sources: Company websites.
The primary difference is the ability to trade directly on foreign stock exchanges, which only Charles Schwab can do. Schwab Global Accounts allow for electronic trading in 12 markets, while its Global Services desk can open up trading in more than 30 markets. Notably, trading overseas may result in higher commissions, which vary based on the stock exchange on which you transact.
Research quality and tools
We generally believe that individual investors can benefit from access to a wide range of insights, opinions, and research tools. Charles Schwab and Capital One both deliver a number of screening tools to help you find good investments quantitatively.
Beyond basic screeners, Schwab provides access to its proprietary research from Schwab analysts, in addition to research from third-parties that include Credit Suisse, S&P, Reuters, and more. Capital One provides data from Morningstar, which powers its research center, and allows for quick comparisons of individual stocks and funds. Realistically, investors could find plenty to like about the research provided by either brokerage, depending on their individual needs.
Mobile app
Capital One and Charles Schwab clients have the power to trade from phones, tablets, and mobile devices through secure mobile applications. Here's how each brokers' users and clients rated their iOS and Android apps (as of Dec. 15, 2016).
Datat sources: Relevant app stores.
Picking a discount broker for you: Charles Schwab or Capital One?
There is a broker for everyone, and depending on your needs, you could make the case for either brokerage. Capital One has generally lower commission prices, but Charles Schwab has more international stock market access. Also, the brokerages differ on which mutual funds and ETFs are fee-free, so depending on your needs, you might find that one broker's fee list better fits how you invest.
Ultimately, there isn't a universally "best" option; it's all about how a brokerage can help you manage your portfolio. To be clear: The Motley Fool does not endorse any particular broker, but we can help you get the best deal when opening an account. Check out the Fool.com Broker Center and IRA Center to compare features, bonus offers, and other important information across some of the most popular online brokerage services.
10 stocks we like better thanWal-MartWhen investing geniuses David and TomGardner have a stock tip, it can pay to listen. After all, the newsletter theyhave run for over a decade, the Motley Fool Stock Advisor, has tripled the market.*
David and Tomjust revealed what they believe are theten best stocksfor investors to buy right now and Wal-Mart wasn't one of them! That's right -- theythink these 10 stocks are even better buys.
Click hereto learn about these picks!
*StockAdvisor returns as of December 12, 2016The author(s) may have a position in any stocks mentioned.
Jordan Wathen has no position in any stocks mentioned. The Motley Fool has no position in any of the stocks mentioned. Try any of our Foolish newsletter services free for 30 days. We Fools may not all hold the same opinions, but we all believe that considering a diverse range of insights makes us better investors. The Motley Fool has a disclosure policy.