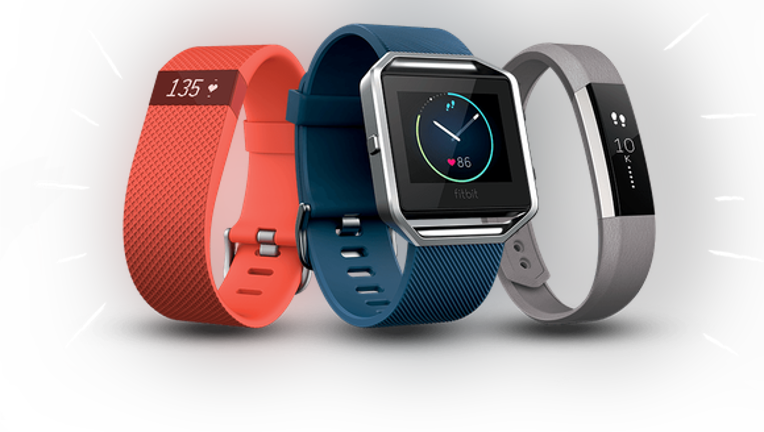 Shares of Fitbit (NYSE: FIT) have lost about 83% of their value since they peaked shortly after the company's IPO last year. GoPro (NASDAQ: GPRO) stock has fared even worse; it's down nearly 90% from the highs reached in late 2014.
Given these steep declines, investors willing to bet on a turnaround for either company could be handsomely rewarded if things go right. Both companies sell popular consumer gadgets: fitness wearables in the case of Fitbit, and action cameras in the case of GoPro. Both were first-movers in their respective categories, and their early leads propelled them to years of rapid growth and profitability.
But a first-mover advantage doesn't last forever. Both Fitbit and GoPro need to constantly come up with new products in order to maintain their edge. Neither is succeeding. This never-ending need to innovate is a good reason to avoid both stocks.
Heavy spending leads nowhere
Fitbit dramatically ramped up its spending in 2016 in an effort to stay ahead of the competition. Operating expenses more than doubled through the first nine months of the year, with R&D spending jumping by 145%, and sales and marketing spending surging 71%. Revenue rose as well, but by a much smaller 39%.
Image source: Fitbit.
The result of this spending has been a variety of new products that launched this year: The Blaze, a smart watch with a slew of features; the Alta, a slim and stylish fitness tracker; the Charge 2, a follow-up to the popular Charge; and the Flex 2, a screen-less and swim-proof device. During the third quarter, these new products accounted for 79% of Fitbit's revenue.
But all that money thrown at product development and marketing has failed to fulfill its purpose. Fitbit expects fourth-quarter revenue to grow by just 2% to 5% year over year. Adjusted earnings are set to drop by more than 50% compared to the fourth quarter of 2015. Fitbit's management is now talking about leveraging the company's brand to "unlock new avenues and adjacencies of growth." In other words, its growth story is probably over.
Even if it was facing no competition, getting its customers to upgrade consistently would be a major challenge for Fitbit. But intensifying competition from various companies coming out with Android Wear and watchOS devices adds another layer to Fitbit's problems. It's stuck between a rock and a hard place. If it cuts spending to prop up its margins, it risks falling behind the competition. If it keeps up the heavy spending, it needs to be able to show that this spending can drive growth.
The story could change next year if Fitbit comes up with a killer new product. But investing based on hope is never a good idea.
A storytelling solution whatever that means
GoPro expects to produce revenue growth during the fourth quarter, although that's mostly because its 2015 Q4 was a disaster. This year hasn't been any better. Revenue tumbled 46% through the first nine months of 2016, while operating expenses rose 33%. GoPro has posted a net loss of $303 million so far this year, and while the holiday quarter is expected to be profitable, 2017 will be another unprofitable year, according to the company's guidance.
Image Source: GoPro.
GoPro's entry into the drone market was supposed to prove that the company wasn't a one-hit wonder, and help it return to growth. Its delayed Karma drone finally launched in late October, only to be recalled in early November due to issues with some devices losing power in mid-flight. Only 2,500 Karma drones had been purchased up to that point, a number that may be more disappointing that the recall itself.
GoPro appears to have some deep execution problems. The company managed to bungle one of the most important product launches in its history despite a months-long delay and no discipline at all when it came to spending. It now plans to slash operating costs in an effort to return to profitability, but that won't solve the core problem.
At this point, a bet on GoPro is ultimately a bet that the company can come up with a slate of new products that are successful enough to drive the bottom line back into the black. Given the Karma drone debacle, that's a sucker's bet if I've ever seen one.
10 stocks we like better than GoPro When investing geniuses David and Tom Gardner have a stock tip, it can pay to listen. After all, the newsletter they have run for over a decade, Motley Fool Stock Advisor, has tripled the market.*
David and Tom just revealed what they believe are the ten best stocks for investors to buy right now... and GoPro wasn't one of them! That's right -- they think these 10 stocks are even better buys.
Click here to learn about these picks!
*Stock Advisor returns as of November 7, 2016
Timothy Green has no position in any stocks mentioned. The Motley Fool owns shares of and recommends Apple, Fitbit, and GoPro. The Motley Fool has the following options: long January 2018 $90 calls on Apple, short January 2018 $95 calls on Apple, short January 2019 $12 calls on GoPro, and long January 2019 $12 puts on GoPro. Try any of our Foolish newsletter services free for 30 days. We Fools may not all hold the same opinions, but we all believe that considering a diverse range of insights makes us better investors. The Motley Fool has a disclosure policy.