One of These Days, Tesla Motors Might Get Into Financial Services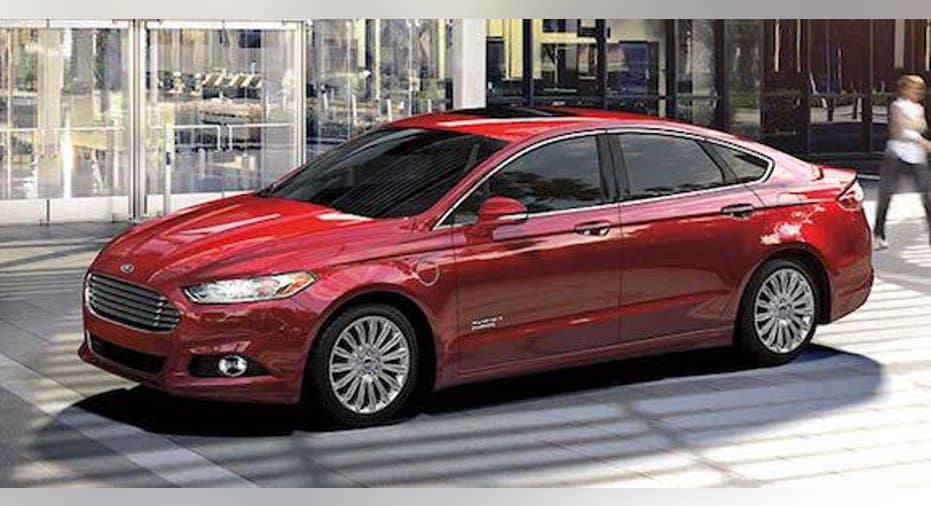 Image source: Tesla.
Most automakers enjoy hefty profits on an incredibly important side business: financial services. Traditional automakers like Ford have long offered a variety of high-margin financial products to customers, which also helps provide a nice profit cushion for certain low-margin vehicles in segments like mid-market sedans.
Note that Tesla's forthcoming Model 3 will be positioned in this market segment, which will inherently have lower gross margins than the luxury vehicles that Tesla has historically sold. Eventually, Tesla might push deeper into financial services.
Cash is kingRight now, it's simply not an option. Tesla's top priority right now is generating cash flow to fund the production and manufacturing infrastructure investments that it will need to put in place. This is primarily why Tesla outsources nearly all of its financial services to third-party financial institutions: so it can collect the cash upfront.
The company does lease some vehicles directly, which isn't ideal from a cash flow perspective, but Tesla uses an asset-based credit line to help support these leases. The good news is that most leased vehicles are leased through a leasing partner, which allows Tesla to collect the cash upfront for most of these leased vehicles (this is an aspect of Tesla's non-GAAP "core operating cash flow"). As of the end of last year, Tesla had 3,660 vehicles directly leased and over 67,000 leased through its leasing partner.
But Tesla's latest 10-K suggests that Tesla may eventually consider adding new financial products (emphasis mine):
If and when Tesla's cash flow improves to the point that it can consider offering direct financing, financial services could prove to be quite a profitable endeavor.
Ford's most profitable products are financialThe financial services arms of traditional automakers serve two important functions: They help arrange wholesale financing for dealers but also provide financing directly to retail consumers. The first aspect is clearly irrelevant to Tesla, since it has no dealers, but the company could have an opportunity in providing financing for customers.
Image source: Ford.
Ford Credit had a 47% share of retail installment and lease sales for Ford and Lincoln vehicles sold last year in the U.S. The Blue Oval's financial services revenue was nearly $9 billion last year, translating into over $2 billion in income before taxes, for an EBT margin of 22.5%. That level of profitability is significantly higher than the core auto segment's 5.8% EBT margin.
Those profits help offset the low margins associated with high-volume products.
The time is not rightBuilding a full-fledged financial services arm is no easy task, though. Doing so would increase Tesla's exposure to customer credit risk, and there's a lot of talk within the industry right now about sub-prime auto loans with delinquency rates recently hitting a 20-year high.
Plus, the actual cash has to come from somewhere. Traditional automakers often tap capital markets for that cash, but Tesla immediate cash needs are to expand production. Simply put, Tesla doesn't currently have the financial flexibility to be worrying about a secondary financial services segment, despite the potential margin uplift.
Right now, it's all about launching Model 3, and there's even speculation that Tesla will raise external capital to help fund capital expenditures. Eventually, financial services could be an important way to further monetize Model 3. In a few years, when the company is more mature, it will make a lot of sense.
The article One of These Days, Tesla Motors Might Get Into Financial Services originally appeared on Fool.com.
Evan Niu, CFA owns shares of Tesla Motors, andhas the following options: long January 2018 $180 calls on Tesla Motors. The Motley Fool owns shares of and recommends Ford and Tesla Motors. Try any of our Foolish newsletter services free for 30 days. We Fools may not all hold the same opinions, but we all believe that considering a diverse range of insights makes us better investors. The Motley Fool has a disclosure policy.
Copyright 1995 - 2016 The Motley Fool, LLC. All rights reserved. The Motley Fool has a disclosure policy.